If you are not an established brand in the world of social media marketing, you will always be negotiating rates with potential clients. Without prior successes to boot, it could be tough to convince a potential client to pay you the dollar you deserve. So, how much should you charge for your social media marketing services?
If you're a relatively new social media marketer, charge anywhere between $15 and $50 an hour. If you have three to five years of experience in the field, you can bump up your prices to between $50 and $100. And if you consider yourself an expert, making $120 and above an hour should be easy.
Multiple factors—both intrinsic and the ones out of your control—determine how much you should/can charge for your social media marketing services. And hourly billing is not the only way to sell your services. Continue reading to learn more.
How to Charge a Client for Social Media Marketing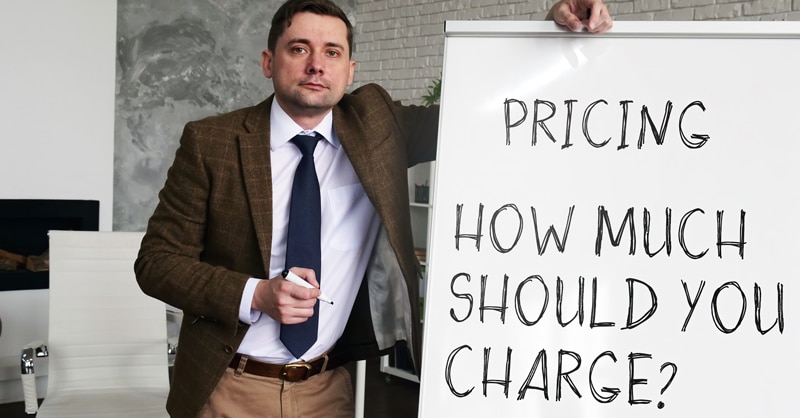 It's not that simple to put a price on your social media marketing expertise as each project that you get presented with would have varied requirements and their own intricacies. The following are the ways most freelance social media marketers and agencies charge for their offerings.
Hourly
Hourly rates are common since most of the global economy runs on hourly wages. Also, most social media marketing projects are short term and entail freelancers and consultants providing services as contractors.
Hourly rates work well for long-term projects or a project with unclear terms. This ensures you do not underprice your services for a project that may last longer than you originally thought it would.
If you are a newbie or have zero work experience in social media management and/or marketing, working for hourly prices would be convenient. However, if you are looking to establish your business, build a team, and scale your operations, charging your clients by the hour may not be ideal.
Also, hourly rates get confusing and entail a significant amount of clerical work if you are working on multiple projects for different clients at the same time.
Monthly
Fixed monthly fees work out better if the project is long term and you and the client prefer a predictable, consistent cash flow. Monthly fees vary depending on the services you provide. Typically, the monthly cost of a social media campaign could run between $400 and $5,000, depending primarily on the project's length and requirements.
Monthly rates could go even higher, based on the quality of experience you bring to the table, the clients you work with, whether you're providing agency-level services, etc. To continue working on the project or have the client renew the association, it's imperative to keep the client happy.
Setting clear expectations, having an open communication line, solid project reporting skills, building a relationship, etc. are imperative for the monthly fee arrangement to work out.
Retainer
A retainer payment arrangement works best for expert social media marketers or professionals who offer their services as consultants. A retainer fee is a payment made upfront to avail of a professional's services in the future.
A retainer payment arrangement works well when the client doesn't need you on board full time, but only occasionally. During other times, the client could work on their social media campaigns themselves.
Project-Based
Flat-fee or project-based pricing is a common model. It works best when the project is too long for hourly billings and a bit too short-lived for monthly pricing. Charging a client by the project helps include internal costs into your pricing, such as your overheads and other operating expenses.
If you'd like to charge your client by the project, prepare an outline of the project's terms and send it across to your client prior to stating your rate. Mention in the outline that additional work, if any, would be charged separately.
How to Negotiate Rates with Clients?
If you aren't particularly good at negotiating rates, put together multiple packages, starting from basic to premium or full-service, and let your potential clients decide.
Things to Consider Before Putting a Price on Your Services
As a social media marketing manager, you can charge hundreds and thousands of dollars for a project, but there are multiple factors that decide how much you should actually be charging.
Client's Business Size and Type
How large your client is will determine how much you can charge for your services. Larger clients won't just have bigger pockets, but their campaigns will be longer too—which means long-term earning potential.
Your client's location would also determine your remuneration. If the company is based in the U.S., you would make more. Experienced social media marketers are aware of such client-specific variables and, therefore, pitch their services or adjust their prices accordingly.
Target Market
Another major factor is the kind of audience you have to reach out to and engage with as a part of the campaign. For instance, if you have to reach out to influencers and seek their patronage, you should look to charge your client more as it takes considerably more time to dig out, contact, and correspond with individuals or brands who have established themselves in their respective fields.
Are You Solo or a Team?
Whether you are working on the project alone or as a group matter. If you have employees or freelancers working for you to assist with tasks such as graphic design and content writing, make sure you bill the client keeping your staff's remuneration in mind. Most clients are usually okay with paying more if the team brings specialized expertise or more value to the table or the project itself warrants a team.
The Type and Number of Social Media Platforms to Handle
The platform(s) you'll be handed over to manage campaigns for should also influence your price. If it's Twitter or Facebook only, you can charge a certain fee. If it's for all social media accounts of the client, consider charging more. Before signing on the dotted line and taking charge, find out whether you'll be building momentum for an already created social media page or setting one up from scratch.
Starting a marketing campaign for a social media page yet to be created is difficult and also more time-consuming compared to a page that's well-established and has a fairly decent number of followers. Needless to say, charge a premium if there is more work to do.
Content Requirements
Consider whether the client would give you content to disseminate or you must create content afresh. Many social media consultants and managers offer services such as copywriting, blogging, graphic design, etc. Therefore, it's pretty normal for clients to expect you to possess writing or content creation skills.
See: What Is Clickbait?
If you can and get tasked with creating blog posts, memes, charts, etc., look to charge more. As someone with content creation skills, the client may also expect you to research and look for great content for their different social media pages, increasing your workload in the process.
Customer Service Requirements
Thanks to the ubiquitous social media, modern customers are more likely to head directly to social media instead of calling or emailing the company whenever they face issues or not happy about certain aspects of their purchase.
As the one in charge of your client's social media pages, you may have to respond to customer queries and/or complaints and also follow up with the aggrieved customers. Most clients, however, would prefer you to direct those disgruntled patrons to their in-house or dedicated customer support team.
Fielding customer inquiries and grievances takes time and effort, particularly with business growth. Therefore, look to charge a fairly bigger fee if you would also play customer support.
Signs You're Underselling Your Social Media Management Services

The following are signs that indicate you should push your prices up or alter your business model. For instance, if you are charging an hourly price, increase your rates. Or you could shift to a monthly fee arrangement.
Your workload is too much to handle or you have too many leads
Every potential client you pitch to responds in the affirmative
You feel exhausted at work
You are not making as much money as you thought you would
If the workload is excessive and only increases with time, it's perhaps time to hire people or expand your team (if you already have one). Contracting work to others also means you may have to increase your rates to keep your bottom line intact.
Conclusion
Regardless of how you choose to charge your clients, be absolutely sure of how much you want to charge them. Certain clients may think your fees are on the higher side. Do not let such buyer opinions sway or influence your pricing decisions or strategies. However, if most of the clients you run into think your prices are too high, you may then want to review and restructure your fees.
If unsure, find out what your competition is charging. Look at the rates of service providers on par with you in terms of background and experience. Put a price tag on your services accordingly and stay competitive. Do not try to undercut your competition hoping to attract more clients. Predatory pricing techniques may bag you a few extra projects in the short term but will not work over a period.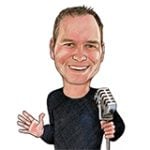 Shawn Manaher is the founder and CEO of The Content Authority. He's one part content manager, one part writing ninja organizer, and two parts leader of top content creators. You don't even want to know what he calls pancakes.