Gets traffic. Gets leads. Gets sales.
Is your content's performance subpar?
Does its relevance fall flat?
Is production sorely lacking?
Just two short decades ago, content marketing was relatively easy.
Publish loads of blog posts crammed with keywords, build more backlinks than competitors, and…
…*BAM!*
Instant results.
As you've likely discovered, those days are over. There's no magic wand or fairy Google godmother waiting to grant your 'page one' wishes.
Google's algorithms are far more sophisticated than ever before. With the ability to assess factors such as topical relevance, content quality, and searcher intent, it's no longer a race to see who can publish the most keyword-stuffed article.
What you need to beat out competitors, dominate the SERPs organically, and get results today is:
Killer strategy that drives key business objectives
Relevant, authoritative content both search engines and your target audience loves
Campaign execution that sees your marketing efforts come to life
This is where I happen to excel.
Let me introduce myself…
Hi, I'm Shawn Manaher.
The CEO, content strategist, and chief ideas guy behind The Content Authority.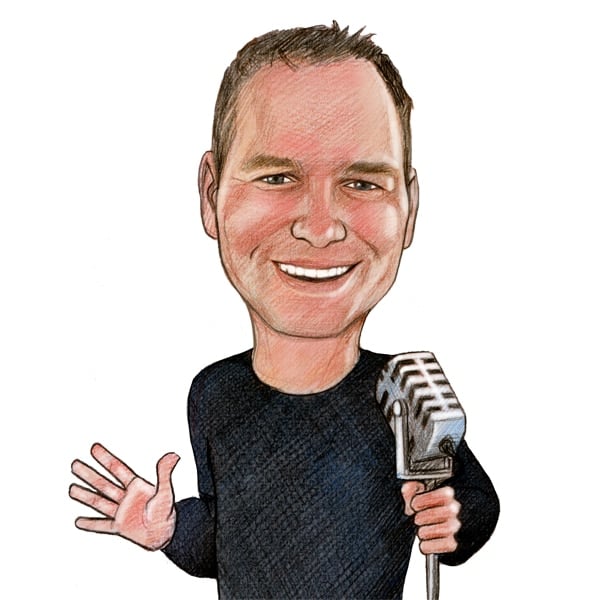 As an entrepreneur, agency owner, and marketer myself, I've been in your shoes.
It's not an easy journey.
Building an online presence can feel like a constant uphill battle and the hustle only seems to get harder every day as more and more people realize digital is the future, joining the online world to become your competition.
All you want is results.
But here's the thing most online business owners get wrong when it comes to content marketing:
They treat each piece of content like it operates in a silo.
All their hopes and dreams are pinned on a single article ranking well, driving traffic, and earning enough Benjamins to help pay the bills.
If there's one thing I figured out early on, it's that you have to look at the bigger content marketing picture.
Each piece of content is a campaign—a critical piece of a much larger puzzle driven by good, proven strategy.
Now, if you're anything like me, you've worked with hundreds of underwhelming writers and been through clunky systems and infuriating processes in the pursuit of great content that ranks well, converts like it should, and doesn't require you to sell your house to pay for it.
Each time you've placed a new order, you've been left to wonder whether it'll be a hit or a miss.
Will your marketing budget take another blow or will you actually see some bona fide ROI?
*Bad news buddy. It's another bust.*
Time after time. Writer after writer. Service after service.
The reality is there aren't many content writing services out there that understand getting results starts well before the production of a single piece of content.
So I decided to build a content agency with one goal in mind: helping business owners like you…
Scale your digital presence and income with smart strategy and publish-ready content Google loves.
The Content Authority isn't just a content creation company.
We help strategize, plan, produce, and distribute search-optimized premium content that:
Improves your SEO
Boosts your site's rankings
Drives more qualified targeted traffic
Grows brand awareness
Builds your EAT (expertise, authority, and trust) factor in your niche
Earns your business more revenue
Extensive experience in developing sound strategy and a focus on operational excellence is what separates me and my team from run-of-the-mill content creators.
In fact, here's what we helped just one client achieve…
6681.48%
Increase in Traffic Growth
2,525
Organic Keywords Ranked on Page #1 of Google
12,246
Organic Keywords Ranked within the Top 100 Spots
I want to do the same for you.
What else should you know about me?
I'm the founder of five online businesses (Why not benefit from my experience?)
I'm a business growth consultant, speaker, and author
I created and hosted two popular podcasts for authors and solopreneurs
I've been featured on The Consults Corner on TAE Radio, The Writing Biz, What's Your Story, and more
I want to help YOU grow your business
Really, it boils down to this: I help entrepreneurs, agency owners, and marketers work smarter not harder.
My aim is to amplify your success, enhance your brand message, establish your authority, cement your credibility, and expose your business to a diverse target audience.
Imagine having a dedicated team of strategists, SEO experts, content marketing specialists, and quality writers at your beck and call while you work on other business activities.
Publish more content more frequently, enjoy flexibility, and improve your ROI.
I'm excited to be part of your journey.
Oh, and did I mention that I'm as unique as the content my team produces? I'm the only Shawn Manaher in the entire world, so it's pretty easy to find me online. Let's connect!
Ready to crush your competition and build a powerful brand with premium content marketing services designed to drive business growth?
Place your order at The Content Authority or book a free 15-minute consultation to discuss your project.