If you love writing or editing and have an eye for detail, you may want to consider a career as a content manager. Content managers are responsible for a website's content, and some of their responsibilities include creating digital content, strategic planning, and updating content in a content management system.
In a nutshell, the main responsibility of a content manager is to keep the information displayed on the website informative, fresh, and, most of all, appealing. So ultimately, the content strategy is to create, write, and manage content in order to achieve business goals and be a voice for the company.
Therefore, being a content manager means you should be creative, have leadership skills, and of course, writing ability in order to produce and ensure that good content is published. What is a content manager?
The truth is that great content does not grow on trees, and neither does it thrive like wildflowers, waiting to be picked. Instead, content is made or created to be managed. This way, it can meet stringent quality standards, knock the SEO stats out of the park and stay totally on brand, all while keeping the message fresh and innovative.
This is where professional content managers are priceless.
These professionals are responsible for content on specific websites. This ultimately can mean lots of different things, and management tasks will vary between sites, from sourcing articles, and getting video metadata right to building backlinks.
Content managers use systems like WordPress or Drupal on a daily basis. Most content managers work with an in-house team or agencies who can assist with tasks such as blog management.
Ultimately, this tells us that content managers are essential parts of modern businesses and play an instrumental role in the visibility of sites on search engines, social media interactions with followers as well as brand management.
What does a content manager do?
Content managers are known as the wizards of the content marketing world to put it simply. The bonus is that they have a range of spells up their sleeves.
1. Commissioning and presenting content
Lots of content managers have complete control of how content is commissioned and presented. They also play an instrumental role in what topics are dealt with, how many pieces are published, where they are published, and also how often they appear on sites.
So you could say that content managers have a similar role to magazine editors since they determine what audiences want and when to change focus as well as how to find strong writing talent.
2. Working towards a wider content strategy
Most content managers have to take into account a wider content strategy, ensuring that videos, social media posts, and texts all fall in line with the company's broader marketing campaigns.
Content managers also look for ways to link content to social media sites such as YouTube, Facebook, Twitter, and incorporate them into email newsletters as well as real-world publications.
This allows content managers to achieve maximum impact with each and every blog or video. Ultimately, content managers cannot just achieve success in one place, and each part of the process has to be part of the wider marketing science.
3. Managing people
While it might seem like content managers spend most of their time wrestling with CMS, their primary goal is to deal with people, above all else. So, in other words, they need to manage people.
Looking for content writer jobs? Click here.
Content managers have to manage teams of content writers, who may or may not be temperamental at times, and content writing agencies to ensure that they stick to deadlines and provide the required quality of work.
Staying in touch with their audience is also another primary role of content managers. This is crucial, so they know what kind of content to publish. This is one of those roles where sympathy and HR skills prove to be priceless.
4. Ensuring perfect construction of sites
The behind-the-scenes grunt work is also handled by content managers. Ultimately, this is what keeps websites ticking over. Armed with slick CMS software, they ensure that all content is properly structured, remains on-brand and appeals to the target audience.
Ultimately, this leads to a lot of tedious image resizing and word counting. And also, the role entails checking that content remains evergreen and finding creative ways to repurpose older content in order to maximize search engine optimization.
5. Writing and editing blogs
Even though they may have multiple writers for their websites, content managers often write and edit lots of content themselves. So their primary skill sets should be writing and editing.
A large part of their time is spent in researching, writing and editing high-quality articles that address the pertinent questions their prospects are asking.
Related: The Benefits of an Editor
So content managers need to understand the company's voice and how to connect with the audience.
Repurposing content
Content managers are also great when it comes to transforming pieces of content into other mediums. An excellent content manager will identify the winning pieces of the package and transform them into other viable formats.
See also: 8 Steps For Content Development
For example, a blog post may just be a great subject for a podcast, infographic or video. A string of blog articles can perhaps be transformed into an ebook. A paragraph or sentence in an article can also be turned into a tweet or meme.
Content managers are always looking for ways of reaching new audiences and catering to their customized learning preferences. This is because while some people enjoy reading long content, others like reading short pieces.
Some people may prefer to watch content on YouTube, while others would prefer to listen to a podcast while doing chores or driving. So knowing their audience's preferences will help them reach more people in ways they appreciate.
Refreshing existing content
One of the worst mistakes a business can make when it comes to their content strategy is solely focusing on creating new content.
This is because if you look closely, there are tons of older articles containing outdated information.
So instead of creating a spanking new article on the topic, content managers choose to routinely review existing content and update them with relevant information and best SEO practices.
6. Obsessing over metrics
Every content manager wants to know how effectively their content marketing efforts are working. So naturally, they are obsessed with checking and calibrating the performance of all content they've created, starting from a high-level view down to the particulate.
Content managers routinely make use of Google Analytics, Google Search Console, Hubspot, Google My Business and SEMrush as part of their essential tools collection. These tools ultimately provide proper analysis and insight into how effectively their strategies are working.
How to find content manager jobs
Before we get into the subject of finding content manager jobs, let's first focus on what you need to become a web content manager.
Firstly, there's no single way to start this career. You may get in with a qualification in marketing, journalism, or IT. You can also progress into the position after accumulating experience in some other area of the business.
Normally, you would need prior experience of writing content in some form, but not automatically online. One of the best ways to showcase your skills to prospective employers is to present them with a compilation of your published work. Some of the ways that you can gain writing experience includes:
Through your current place of work by producing bulletins for the company intranet and producing marketing materials.
Producing a blog writing on social media channels
Doing voluntary work such as creating leaflets, articles and information sheets for a charity, community group or local newspaper
Taking a training course at university or college
Taking a course to enlighten yourself on some of the skills needed for creating and publishing web content is a great idea. Some of the relevant subjects include publishing, communications, journalism, media, PR, and marketing.
You don't necessarily need definitive IT skills for a management position; however, knowledge of web design, photo-editing, and desktop publishing would widen your options as lots of jobs combine management with web design and writing.
An understanding of web content management systems and how they work is also advantageous.
When it comes to finding content manager jobs, recruiters keep an eye out on certain sites, and these are the ones that your profile should be visible on.
We suggest that you start with the creative group. They have offices in various states across the US, and the company focuses on connecting employers with talented job seekers who have experience in communications.
Another popular site connecting job seekers with employers is LinkedIn. This social media site is all about business and attracts a large number of content professionals.
Mediabistro's job listings are always looking for content managers with high-quality editing and or writing skills.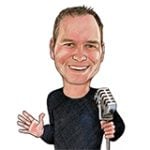 Shawn Manaher is the founder and CEO of The Content Authority. He's one part content manager, one part writing ninja organizer, and two parts leader of top content creators. You don't even want to know what he calls pancakes.