Writing content is arguably the most popular and legit way to make money online. However, finding content writing jobs online isn't as simple as it may initially seem. To find good quality writing jobs, particularly the ones that pay well, you'll have to put in some serious time and effort digging through the fat.
To find content writing jobs online, start with pitching your services to businesses, entrepreneurs, start-ups, etc. who need writing services. Job boards are great if you don't want to pitch or bid for a writing gig. Being active in various writer groups will also help you land decent writing gigs.
If you would like to get paid writing online, keep reading.
5 Strategies to Land Online Writing Jobs
To make a career out of writing or earn money writing on the side, you must actively look for or create opportunities. Here are some tried-and-tested ways to score content writing jobs, irrespective of your writing experience.
Resort to Some Cold Pitching
Cold pitching is an effective method to grab the attention of future clients and possibly secure a writing gig. The method works primarily because there are not a lot of writers cold-pitching. The majority go around bidding on low-paying jobs.
What is cold pitching, you may ask? Cold pitching is essentially contacting companies, small businesses, entrepreneurs, startups, bloggers, etc. and letting them know how your freelance writing skills can help grow or add value to their businesses.
Cold pitching doesn't guarantee a writing job. Most of your email messages, in fact, won't be returned – particularly if you're a beginner. Even a 10% response rate would be extremely impressive if you are just starting out. But if you do end up securing a job, you could almost be certain of a decent, long-term writing opportunity.
Kindly note, not every business out there has content writing needs. And quite a few may have their writing tasks handled by their team of in-house writers. To not waste your time and effort, look to target companies that have a website but not a blog to go with it. Target fledgling businesses primarily.
Pitch to Job Board Ads
A job board is a place where writers and potential clients meet. Companies, individuals, etc. post their jobs on these sites for writers to apply to. You can use Jooble to search for remote content writer jobs. The job requesters may look for some writing experience and/or a professional degree or work experience. However, most are okay working with inexperienced writers.
If cold pitching didn't work, job boards should be the next natural step. The best thing about job boards is that there is no bidding, or you won't enter a price war with other writers. Also, writing jobs on these platforms are usually long-term opportunities that pay fairly well.
Set Up Your Own Website
Create a website or a blog if you're serious about attracting high-paying clients. A professional-looking, SEO-optimized website populated with high-quality content will bring clients to you without you directly putting in the effort.
You can use your site to offer a variety of freelance writing services. But do not resort to obvious marketing. Post high-quality content on your site, and do it consistently. The content should, in fact, speak for itself and propel potential clients into action. Make sure you make it easier for potential clients to contact you.
A website is ideal for an experienced writer who has solid work experience and writing samples to show. If you are relatively new, spend a year or two (at least) writing for different clients before creating your own website. You may, however, start your personal blog. The experience you gather writing for and building your blog would come in handy when the time to create your own website comes.
Network with Other Writers
When new, the best way to get your feet wet in the industry is to network and get familiar with your fellow writers.
Reach out to a handful of freelance writers – preferably the ones whose works you've been following. You could comment on their posts to get them to notice you, or reach out to them via email or on Twitter. While commenting under their posts, make sure you type in something relevant to the post.
See: 10 Books That Will Make You a Better Content Marketer
Most established writers are forthcoming when it comes to helping fellow writers out, particularly the upcoming ones since the established writers have been through that phase before. And because they have first-hand experience of the troubles and struggles of finding a writing job as a newbie, you could end up receiving truly valuable information.
The experienced writers may even introduce you to their own, high-paying clients if they are moving to another project or are not able to keep up with the workload.
Join Writing Groups
Social media platforms, such as LinkedIn and Facebook, could be your goldmine for writing jobs. But since there is so much and all kinds of information on these sites, you need to know where to look for specifically to find jobs on the platforms.
Writing on LinkedIn, The Freelance Writers' Connection, and The FlexJobs Group are some of the many LinkedIn groups dedicated to freelance writers. If you are more active on Facebook, check out Writing Revolters and The Write Life Community. Also, consider joining social media groups that are not dedicated to freelance writers but may help with networking. These kinds of groups will also help you hone your craft, with competitions, writing prompts, and more.
For instance, participate in entrepreneurial groups where you could engage with and build associations with potential leads. Not all entrepreneurs post writing jobs on boards. If the need arises, they tend to look for someone within their circles. And if you happen to be in that sphere, some decent writing gigs should come your way.
Finding potential clients and building relationships with them takes time. Therefore, do not rely on networking alone or use it as your primary strategy to find freelance writing jobs.
A Few Other Ways to Find Content Writing Jobs
Here are some other ways to score online content writing jobs:
Check out Craigslist: Craigslist certainly isn't known for high-quality writing gigs, but it's not completely trash either. In other words, if you look for writing jobs in the right cities – such as New York, Boston, Los Angeles, Houston, etc. – you could find some decent openings.
Use Reddit: Reddit is yet another social media website where you could find writing jobs. Check out their subreddit Hire a Writer for information about writing jobs and industry trends. A few other subreddits worth checking out are redditors for hire and Markets and Contests for Writers.
Seek referrals: If you are looking for freelance writing jobs, let your family, friends, and colleagues know about it. They could refer you to people they know, which may help you land a writing gig.
3 Major Mistakes First-Time Writers Make When Looking for Jobs Online
Even the best of writers have made some grave mistakes during their amateur phase. Here are the biggest and most common of them all:
Not Getting Started
The biggest mistake most wannabe freelance writers make is not making the move. Most, in fact, dwell on the thought of freelance writing or writing for a living for years together. A lot of them attribute this inaction to their busy work life, lack of confidence in their writing skills, fear of rejection, etc.
No individual is a writer by birth. No person was born to do anything, in fact. People learn new things and develop their skills by identifying what they like and working on/towards that. As a fresh freelance writer, you are bound to make mistakes. What counts is how you learn from those mistakes and get better. In short, do not think about freelance writing. Just start writing.
Taking Up Any Writing Job
Just because you are desperately looking for your first writing job, it doesn't mean you take up anything that crosses your path.
Related: 8 Steps For Content Development
Besides paying extremely poorly, low-quality writing gigs are exhausting and do not help you learn and grow as a writer. If you start working for bad clients, you may never be able to move up the ladder and write for clients who offer better opportunities.
Paying to Find Work
There are job boards that expect you to pay to use their platform. Job bidding sites may also charge freelancers to use their services. The good news is you need not pay anything to secure paid writing opportunities online. There are more than a handful of free job boards on the web – such as Problogger, Contena, Blogging Pro. Use them to your advantage.
Conclusion
To make some serious money writing content online, it would take time. You need not start right from the bottom or settle for low-paying gigs, but you should be willing to climb up the ladder. Even if you are an excellent writer, high-authority sites won't offer you writing assignments if you have no established online writing experience to show. Therefore, work yourself up.
While you gain experience and create an online presence for yourself, consider writing for platforms that pay you upfront and do not require bidding. The Content Authority, for example, is a great platform for both newbies and experienced writers to make money writing and also hone their writing skills. Apply to The Content Authority here.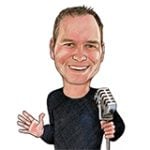 Shawn Manaher is the founder and CEO of The Content Authority. He's one part content manager, one part writing ninja organizer, and two parts leader of top content creators. You don't even want to know what he calls pancakes.