Employing A Reputable SEO Freelancer
When it comes to search engine optimization (SEO), there are several tricks of the trade that will help companies appear at a higher ranking on search engine results pages. Applying keywords to a site's copy content, producing backlinks with reputable sources, and frequent blogging – which insures refreshed content appears on websites– while boosting social networking, are all respectable ways to enhance a company's search engine optimization. As the web, and the way individuals search it, evolves, so do the ways individuals promote their products and services. At some point, even the savviest marketers feel like they have hit a wall, with respect to online marketing, and the best way to get traffic to their website. One way to curtail a possible stalemate in ongoing, online efforts is to hire a SEO freelancer.
Fresh Eyes, Fresh Ideas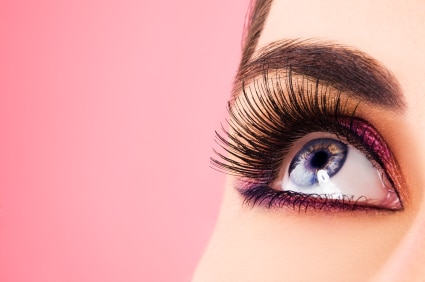 Hiring a SEO freelancer can help small and large companies alike put a fresh spin on their efforts to increase traffic to their website. In an effort to find the right SEO freelancer for your industry, it is important to partner with a reputable organization that will match your company's needs with a freelance writer who will identify any shortcomings in existing material, while providing expertise related solely to your target audience. For example, if your company specializes in structural engineering, blindly hiring a SEO freelancer who only has experience in Home & Garden topics will not serve your needs as well as someone who actually has experience in your specific field. Looking outside of your current team can provide a fresh look at existing content, or provide updated ideas such as using different keywords, possibly tapping into an alternative market. In addition, hiring a SEO freelancer can provide a focused, expert position when updating and maintaining Social Networking profiles, and blogs, which are two of the first things to be abandoned by most companies, due to lack of time or personnel.
 Reputable SEO Freelancer Source: The Content Authority
With a basic internet search, finding a SEO freelancer may seem easier than one could imagine. A simple internet search would likely return results of a veritable who's who, seemingly endless list of individuals who specialize in search engine optimization. With the best intentions in mind, updating your company's SEO, increasing your page ranking, all for the purpose of driving more traffic to your website, it is easy to be overwhelmed by so many results, claiming to know exactly how to make your company a success – overnight.
Business owners know success does not develop overnight, and should not trust a source that promises as much in the same amount of time. It is important to use a reputable source, who will match your team – even if that team is just one person – with a SEO freelancer that will provide your company with the best results possible. That source is The Content Authority (TCA). The Content Authority will provide you with rates that fit your budget, and a SEO freelancer that fits your industry. It is important to TCA that their clients are matched with a partner – not just an impetuous source – that will help their company succeed. Whether that need is keyword content, article writing, backlink advice and allocation, Social Networking updates and maintenance, or blog entries daily, weekly, monthly or for special showcases, TCA has a freelancer that will fit your need. TCA has worked with hundreds of clients in as many industries, and take extreme pride in assigning the appropriate SEO freelancer, or team of freelancers, whose expertise matches the industry they are representing. TCA employs this forward-thinking approach to each assignment they are charged with completing, while they are entrusted to do what they do best: assign the best SEO freelancer for the each, individual project, providing optimal results for their clients.