Do you feel like you can get by without a social media manager? If you run a business, you might be able to devote some time and energy to social media concerns, but it's more likely that you'll devote time to social media only after you've taken care of all of your other responsibilities. As a result, your efforts on platforms like Twitter, Facebook, Google Plus, LinkedIn and other popular networks will suffer.
Since social media isn't going away any time soon, you need to devise a plan for your how your business handles it. If you really want to stay competitive, however, you need to consider hiring a social media manager. Although you might balk at the notion of brining an extra person onto your payroll, the benefits associated with hiring a social media manager far outweigh the costs.
Some of these benefits include:
Money SavingsThis may seem counterintuitive until you give it some thought. By taking on social media duties on your own or handing them off to the marketing department, you put strain and stress on your organization. You also increase the chance that you'll make a social media blunder when you try to keep too many plates spinning at once.
Expert UnderstandingSocial media is a relatively new phenomenon, but it has grown quite complex in its short lifespan. If you're not familiar with the latest, most up-to-date software and tools, or you don't have a grasp on how people are using the the newest platforms, you won't be very effective. Hiring a social media manager gives you an instant edge in this realm.
A Different PerspectiveOne of the most important benefits of hiring a social media manager is the outside perspective they provide. If you've got your nose to the proverbial grindstone with your business, you don't see it the same way others do, and you're probably not going to be able to relate with the public unless you put a few degrees of separation between your identity as a business owner and your identity as a social media user. By hiring an expert, you ensure that your messages are conveyed in the most effective manner possible.
A True Focus on Social MediaThe biggest problem with keeping your social media efforts in-house is the lack of dedication to the cause. You'll never be able to devote the proper time to social media if you're trying to keep your business afloat, and your marketing department will probably resent the time they have to spend doing something secondary to their main duties. A social media manager can come in and dedicate him or herself to the job completely, and they're also able to engage with your followers and fans in real-time, making your business more well-known and well-liked in public.
Finding the Ideal Social Media Manager

There are a number of places you can look if you want to hire a social media manager for your company. However, you should focus on finding someone who is ready to jump in and get started helping you immediately. There are a couple of great options if you want to do this:
Use the services of a company that specializes in content and social media
Look for the savviest (and most cost-effective) candidates coming out of college
Option one is a terrific choice if you're unable or unwilling to bring a new person on board. This can save you money, and you can guarantee that you'll be getting solid, dependable results. One drawback, though, is that the individuals charged with managing your social media won't be completely dedicated to your company. However, the perspective that they can provide from their experiences working with other organizations can be incredibly valuable.
If you're ready to bring a new person into your organization, you should consider option two. Colleges and universities have recognized the power of social media, and they are adjusting their courses so that interested students can focus on it.
In addition to the social media education they receive, college students and graduates simply use tools like Twitter, Facebook and others more than the average person, so they are always aware of current trends and techniques.
If you've decided that you want to hire somebody through a university, look for candidates who possess the following qualities:
A major in communications, PR, journalism or any other similar field
A friendly disposition that will allow them to represent your company well, regardless of work or life stress
A genuine interest in your company, its products and its clients
Fantastic writing skills
Tremendous enthusiasm for social media
Going Forward
Whether you decide to hire a social media manager through a university, you enlist the services of another company or you decide to go some other route, you simply can't deny the importance of a dedicated manager for your efforts. It may seem like a lot of work hiring someone and entrusting them with the keys to your profiles, but it will pay off in the form of increased buzz about your brand. Social media is here to stay, and those companies that invest in it are the ones that are going to stick around for a while.
Do you have any other thoughts about hiring a social media manager for your business? Have you had any interesting experiences with the process? Let us know what you think by leaving a comment below.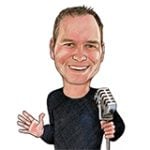 Shawn Manaher is the founder and CEO of The Content Authority. He's one part content manager, one part writing ninja organizer, and two parts leader of top content creators. You don't even want to know what he calls pancakes.