Businesses are on the rise, and they're heavily dependent on quality content to outdo their competitors. That explains why every brand wants to hire writers today. However, getting the best talent to meet your content marketing goals can be difficult.
Again, having a full-time writer on your company's desk might not be the best thing, especially when your business doesn't need steady content. Whether it's an excellent blog post, an engaging landing page, or press releases, brands want the best.
That's where freelance writers come in—to deliver exceptional content that expands the brand's online presence, builds engagements, and creates loyalty in the marketplace. That means a boost to your brand.
So, where and how do you find freelance writers? And again, what do you look for when you hire writers? More so, how do you fire freelance writers? We've detailed the answers to each question to make your hiring journey exciting and rewarding.
You can hire writers through recommendations and referrals, social media, writing communities, job boards, freelance marketplaces, staffing agencies, and content agencies.
Where to Find Freelance Writers That Scale Your Brand
There are so many places out there to find the best and dedicated talents. It all depends on where you look. Here is where to find freelance writers.
Recommendations and Referrals
It's common to see people seeking doctors and lawyers' recommendations—do the same when finding writers. Engage those in your circle or anybody that has dealt with writers.
Most writers are willing to refer their colleagues to you. If you want to have an assurance of the work they deliver, ask recommendations for those they've worked with.
Recommendations work fine because you don't have to worry much about their capabilities to deliver.
Social Media
Social media is quite valuable when hiring writers. Whether you want to work directly with writers or agencies, you can browse the portfolios to know if they suit your project.
LinkedIn and Twitter have a search option where you can find writers. Search your particular keyword, and many will pop out. Pick, do some background research, and settle on the best.
Most writers in either platform have followed other writers, and you can go ahead and check the bios of their followers.
Writing Communities
Writing groups are among the best places to hire writers. There are hundreds of top-notch writers to check out. Writers here are in particular or multiple niches, and you won't miss a top talent.
Facebook freelance groups are worth exploiting. Some groups only accept writers from a particular area, and that's an added advantage when you strictly want to hire from a specific geographical area.
However, you must hire from the best groups with writers in your industry and be ready to interview multiple writers.
Job Boards
Job boards aim to connect you to multiple writers. Most job boards are versatile, and they'll accommodate freelance editorial and writing jobs.
Ensure you post your job with exhaustive details on what you want. Writers seeking freelance jobs will see the opportunities, and only those that qualify will apply.
Some of the best job boards to check out include Contena, All Freelance Writing Job Board, Blogging Pro, and Problogger.
Freelancers and Journalist Associations
Many people overlook the freelance and journalist associations. It's because they don't know about their existence or journalists in the associations adopt a writing style you don't like.
The reality is that writers here are versatile, and you can get a talent that has been tried and tested on your niche. Members here have creative and communication skills to deliver way beyond your expectations.
Some associations to check out include the American Society of Journalists & Authors, Association of Health Care Journalists, and National Association of Science Writers.
Freelance Marketplaces
These are websites that allow you to hire writers and work with them remotely. Freelance marketplaces are in multiples, with so many writers and clients, making them mega sources for freelance writers.
If you know what you want in terms of experience, niche, skillset, rates, and contract terms, you don't have to worry about the work you get for your startup.
Some of the premium freelancer marketplaces include Upwork, Guru, Freelancer, Fiverr, PeoplePerHour, and SimplyHired.
Staffing Agencies
Some staffing agencies now have recruiters to help you find top writers in your niche. You're probably hearing it for the first, but that's what it is.
The agencies post your job and highlight all the details they want and wait for applicants to recruit. When hiring, they have a detailed screening process not to miss out on any of your demands.
You have to tell the recruiters precisely what you want to enjoy the benefits to the maximum. If not, it will cost you.
Writers Matching Directories
These platforms work as freelance finders. Once you fill a form that indicates your demands, you're matched directly with the writer who suits your specifications.
Writer matching services are common among competent writers or platforms that offer certified training and courses.
For example, SmartBlogger has competent writers who have passed the Content Marketing Certification Course in a directory, and they'll match them to clients when a need arises.
Content Agencies
Hire writers today from an agency and see your brand scale like never before. It's because you work with talented freelance writers and editors, who give your work maximum attention.
There is a lot of decision you make before your content goes live. Whether it's a startup or established business, agencies guide you and ensure you get the best at your rates.
The Content Authority is one of the best places. Sign up and enjoying quality content from well-vetted writers, not forgetting the multiple price points and direct order features.
What to Look for When Hiring Writers: 5 Things to Know
Freelance writers are different, and that means they'll agree to varying terms. You need to know what to look for to avoid confusion and frustrations on your project.
Check out The Freelancer's Specialization
The profile will tell a lot about the projects they can handle, even before requesting samples. You don't want a writer who will struggle to complete projects, because they might not deliver your expectations. Research about the writer and, more so, browse their website. That helps you to know what others say about them.
The Project Budget
If you want exceptional work, be ready to pay for it. Freelance writers charge their services based on multiple factors. For instance, newbies might charge lower than a freelance veteran. Find and hire freelance writers that are comfortable with your budget. Don't be stingy to the extent of requesting for free work. Pay for the time spent.
Prowess in Answering Interview Questions
You can tell how competent a freelance writer is by how they respond to your questions. Interviews are vital, and they give you confidence that your project will go as expected. More so, you let them know your expectations. Other than the questions, check the chemistry. It feels good to hire writers who demonstrate some passion and excitement on what they do.
Skills and Knowledge
A freelance writer with adequate skills and knowledge about your project will produce quality results. It's because they have exceptional writing abilities. Experience makes it possible to know where to find correct data, comprehend niche jargon, and observe set deadlines.
Likelihood of Long-term Work Relationship
Every client wants to keep a talented writer close to them. It feels good to grow with a top-notch writer. Get to know if they're available for the long term or a single project. If you work with a particular writer for long, it is easy for them to learn what you want, your voice, the audience, and company goals.
Once you find and hire writers who meet your criteria, holding on them can be a challenge. That's why you need to have reasonable deadlines, organize who they'll work closely with, ensure smooth communication, and be receptive to ideas.
But again, things might not work, and the only option is to end the contract. So how do you fire freelance writers? Keep reading!
How to Fire Freelance Writers
Firing a writer is not something many clients will want, especially when the project ends, but when it's as a result of some underlining causes, it has to happen. Here are some of the reasons for firing a freelance writer.
Lack of necessary skills. It's obvious that a writer has basic skills before searching for writing gigs. A gap forces you to fire them.
Writers being dismissive of corrections. We all learn every day. Writers that can't take time to amend a few things are not worth your project.
Lack of availability during working hours causes more harm to your content calendar, and that's not what you want.
Poor proofreading is something many clients don't take lightly, especially grammar, typos, and sentence structure.
If a freelance writer commits such mistakes, firing them relieves you from the headache. The best thing a client can do is sticking to guidelines indicated in the contract, informing them via email, or even making a call to let them know. It costs nothing to be kind. Be good and professional!
Grow Your Business with Top-Notch Freelance Writers
Quality content is a game-changer, and that's why you need to know where and how to find exceptional freelance writers. Hire writers that will wow your readers and generate content that keeps them coming back. That results in increased engagement, conversions, and business growth.
Want to work with the best team? Hire freelance writers at The Content Authority today.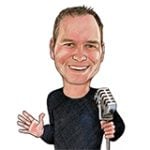 Shawn Manaher is the founder and CEO of The Content Authority. He's one part content manager, one part writing ninja organizer, and two parts leader of top content creators. You don't even want to know what he calls pancakes.