In my previous post, we looked at seven fascinating reasons a piece of content triggers extraordinary levels of sharing. Today we'll explore some of the key ways you can boost virality in order to increase brand exposure and drive more traffic. Keep in mind that in addition to the following tips, you should also use the seven reasons as a guideline for creating content.
Tip 1: Create a Killer Headline
Dull headlines often struggle to elicit a click, let alone a "share." Just think about the type of content you open and the compelling headlines that initially draw you to it. The title of a viral piece has to be better than good in order to create curiosity, hook an audience, and convince people to open and view your content. Make sure you spend plenty of time practicing the art of constructing killer headlines and keep an eye on your analytics to see which posts generate the most interest. Over time, you'll figure out what works for you and which type of headlines increase your chances of going viral.
Tip 2: Think About Your Audience
When developing content, you should consider the people who are likely to share it, as well as the audience with which they are sharing it. If your content isn't the right fit, then they probably won't pass it along to others. Make sure you create content people will readily publicize to their following.
Tip 3: Push the Buttons on High-Arousal Emotions
It's not easy, but if you're hoping a specific piece of content will attain viral status then you need to ensure it activates a high-arousal emotion. Make your content remarkable, tantalize your audience, challenge myths, make thought-provoking statements, do something unexpected, show people what they're missing and what they're doing wrong, or simply make them laugh. Be careful not to cross a line, or you could damage your brand.
Tip 4: Provide Incredible Value
By offering exceptional value, you can drastically increase your potential to achieve higher levels of virality. Kick your content marketing strategy up a notch by ensuring your content is fresh, that it offers information to exceed your audience's expectations, and that it's worth sharing.
Tip 5: Publish Content in Digestible Formats
Since people absorb information in different ways, consider converting your best content into a variety of formats. Infographics, videos, podcasts, slideshow presentations, articles, images, interactive content, and blog posts are just a few popular options. Written content is great, but make it easy to digest by formulating lists, expert round-ups, and other similar articles. You also want to consider readability and scannability factors, as well as adding rich media to break up text when dealing with written content.
Tip 6: Make Your Content Useful
In my previous post, I highlighted the fact that viral content is usually useful and provided a few examples of the types of content you can create. The thing is that useful content doesn't only provide an explanation. It also demonstrates how to apply the concepts you've outlined. Readers need to be spoon-fed with clear and easy-to-follow steps. When you show them what to do, you'll find they'll start sharing your helpful and practical content with their friends, family, and business associates.
Tip 7: Be Creative and Unique
If you're able to create your own appealing and original brand of content, you not only increase social sharing, but you also improve brand recognition. Businesses that have created interesting and funny characters, for example, have seen a spike in the virality of their content. Special characters may not necessarily fit your brand, but there are many creative things you can do to encourage sharing.
Tip 8: Make It Easy For People to Share
With so many social media sharing buttons available these days, it's almost impossible to fail at this aspect of content marketing. Be sure to integrate social sharing widgets into your website and blog so that you receive a link back to your site.
Tip 9: Explore Your Distribution Options
Using the right set of platforms is crucial since you want as many people as possible to view your content. Therefore, you need to assess appropriate distribution channels for the type of content you've created and determine where you're likely to benefit most. For example, you don't necessarily need to publish solely on Youtube just because you've created a video. You can also upload your content to video sharing sites such as Vimeo and Metacafe to maximize your exposure.
Also, don't forget to consider mobile apps. Many apps now make it possible to share on the go, which means you can reach your audience even when they're away from their computers.
Tip 10: Promote
Once a piece of content goes viral, your promotion will take on a life of it's own. However, you need to promote it initially if you want people to know your content exists. If you have a strong online presence, you're already at an advantage. Use your website, blog, social media sites, and email to inform your audience of any new items you create. If you have solid relationships with industry leaders, then try to obtain influencer buy-in if you can. Influencers can help you generate much needed attention from their massive following right from the start.
Ultimately, you need to measure and monitor the success of your content. While there is no way to guarantee your success, you can still pinpoint tactics that work for you. You never know when something will catch on, so keep these tips in mind when planning your content.
Do you have viral marketing tips you'd like to add? Let us know which tactics work for you in the comment box below.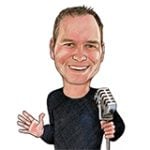 Shawn Manaher is the founder and CEO of The Content Authority. He's one part content manager, one part writing ninja organizer, and two parts leader of top content creators. You don't even want to know what he calls pancakes.