Simple Secrets of a Successful Online Marketing Campaign
Establishing a successful online marketing campaign involves time, effort, and perseverance. Unless you have a killer idea that brings in the crowds overnight and compels them to purchase your goods, you will probably have to work at getting the recipe just right. Every online business owner, blogger, and Internet marketer should tailor their strategies to suit the product, service, or information they are promoting. Although this can be a challenge, it can be done. The result should not only appeal to you, but it should also appeal to your audience.
Set the Right Goals
If your objective is to make one million dollars in 24 hours selling hand-woven baskets online, you are probably aiming a little too high. If you manage something of this magnitude, you better take your secret and run, because everyone will want a piece of your million dollar pie. In the meantime, it is best to keep things simple.
Goals should be reasonable and attainable. Whether you want to see a 5% increase in conversion rates, or you simply want to increase your traffic by 15 visitors a day, you need to ensure the goals you set are not impossible to reach. Do not make the mistake of setting yourself up for failure before you have even begun.
Study Your Target Market
There is no point in developing a successful online marketing campaign if you are reaching out to the wrong people. Sure, you might get a trickle of traffic, but do not expect it to propel you to the level of success you hope to achieve. Without a doubt, research is key.
Internet marketing offers a variety of benefits, one of them being the ability to reach a larger market and different target groups. Equip yourself with the knowledge you need to meet your audience where they are, which means taking an in-depth look at how they interact on the Internet. Look at the services they use, what they buy, where you can locate them, and how you can persuade them to visit your site.
Choose Relevant Marketing Mediums
There is no denying the number of outlets available to get your message across is expanding rapidly. Now you can select perfect promotional tools for your campaign. Options range from websites and blogs to online articles, email marketing, social media sites, web videos, and more. Conduct research to find out where your target market is on the web. Determine what type of medium they use regularly and what medium will most likely gain a response from them. You may choose to use one or two platforms to start with, or you may want to use several platforms at once.
Use Content Effectively
Content is your friend when creating a successful online marketing campaign. You can easily tailor your campaign content to suit each of your target groups. Make sure you use relevant keywords and that you implement a sound SEO (search engine optimization) strategy. If you are unsure how to write effective content, then let The Content Authority fill your writing requirements.
Set Benchmarks and Monitor the Results
You need to measure your success through various stages of the campaign. Set a benchmark for each promotional activity and evaluate the results. Unfortunately, there will be times when some things work and others do not. You may need to adjust one element of your campaign to get it on the right track again. Search for other ways to achieve the results you want. This might mean taking a few risks along the way, but the final figures could be worth it. Keeping an open mind about possible solutions is important.
There is a major difference between running an online marketing campaign and running a successful online marketing campaign. You need to decide which one is more important to you. Nearly every marketer can put a promotional strategy together, but it takes savvy thinkers, who pay attention to what their customers want to develop a strategy that boosts their online success to remarkable levels. Ultimately customers should want more. They should be ready and eager to return to your site again and again.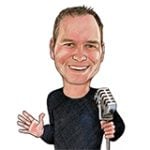 Shawn Manaher is the founder and CEO of The Content Authority. He's one part content manager, one part writing ninja organizer, and two parts leader of top content creators. You don't even want to know what he calls pancakes.