You've done your homework. You've assessed and compared the pricing models, royalty options, publishing guidelines, and ToS agreements of several eBook distribution channels. For you, Smashwords outshines the others.
Now that you've made your choice, how do you ensure you make the most of your Smashwords self-publishing experience? In this post, you'll find out how to upload your first eBook and maximize the marketing opportunity Smashwords offers writers.
Step 1: Create a Smashwords Account
Before you can start the process of uploading and publishing your eBook, you need to join Smashwords. The sign up form is fairly standard, but you'll want to pay special attention to the screen name, first name, and last name fields. While you may be tempted to use names that are funny or controversial, it's important to create the right impression and establish yourself as a professional author. "Beefcake" or "partychick" simply won't cut it.
Also, keep in mind that your unique Smashwords URL will rank in search engines. While you can edit your first name and last name after signing up, you cannot edit your username. Choose wisely.
Once you click the "Sign Up!" button, Smashwords will send a confirmation email to the relevant email address. You'll need to click the link within that email to complete your registration.
Step 2: Create an Interesting and Complete Author Profile
Clicking the confirmation link should take you back to the site's homepage. Once there, click on the "My Smashwords" tab to update your profile information. Although you'll find three different links to complete your profile, they all lead to the same form.
Using this form, you can:
Upload a professional picture. If you've already built a readership through a website, blog, or social media site, consider using the headshot you've used on those pages. You can potentially increase sales if people recognize you and associate you with your other works.
Add a video. This is a great opportunity to build your author brand by introducing yourself to potential readers and sharing relevant information about your experiences or expertise.
Update your payment information. Hopefully, you read through the relevant earnings and payment documentation when performing due diligence. Entering the correct payment and tax information is crucial if you want to be paid on time.
Add links to your website, blog, Twitter, Facebook, LinkedIn, Wattpad, and MySpace properties. Adding this information gives interested readers the opportunity to connect with you on multiple platforms, as well as learn more about you, your books, and your business.
Include links to sites where readers can purchase print copies of your books. For many readers, eBooks simply can't beat the feel of a paperback or hardcover book. Why not give them a choice if your books are published in print?
Include an author bio. Aim for a short, meaningful, and interesting bio that entices readers to check out your books. Try to highlight relevant facts and achievements that may help your marketing efforts.
After clicking the "Update Profile" button, you'll want to download the Smashwords Style Guide. While the guidelines seem extensive, formatting your eBook correctly ensures your book is eligible for inclusion in the platform's Premium Catalog. This means your eBook will reach major retailers including Barnes & Noble, Apple, Kobo, Sony, and more. This widespread distribution is one of the main reasons so many Indie authors and publishers are choosing Smashwords over other platforms.
Step 3: Enter Your eBook's Title and Synopsis
In this section, you should fill in your attention-grabbing title, as well as your eBook's blurb.
You'll notice that Smashwords' self-publishing platform allows for two descriptions. The short description should tease and tempt without revealing too much, while the optional long description should include any additional information that may help readers in the purchasing decision. For example, a longer blurb might include a chapter outline for a non-fiction book.
Step 4: Set Your Price and Enable Sampling
Smashwords offers three pricing options. When you opt to charge a specific amount, three different pie charts will appear. This visual presentation is a great way to see how revenue will be divided between the relevant parties. Although you'll receive less for a book that is distributed to multiple retailers, the potential for sales is much greater than publishing through Smashwords alone.
When you enable the sampling feature, make certain you provide enough to hook your audience without giving away everything.
Step 5: Select Your eBook's Categories
Make certain you choose the correct categories in this section so that Smashwords indexes your book properly. You'll also avoid any potential problems once your book is published and distributed.
Step 6: Add Tags
Tagging your eBook with relevant keywords is essential if you want readers to find your book easily. As soon as you enter your first tag, Smashwords produces a box of suggestions to help you with keyword selection. Ideally, you'll know which keywords to target based on the initial keyword research you performed before writing your book. Smashwords suggests that you enter no more than 10 tags.
Step 7: Opt Into Your Preferred eBook Formats
If your eBook isn't in a pre formatted eBook file already, Smashwords will convert your Word document for you. The platform offers seven options, which is ideal if you want to make your book accessible to a wider market.
Step 8: Upload Your Cover Image
Before uploading an irresistible eBook cover, make certain your image meets the size and format requirements. Although covers are optional if you're not distributing through any channel other than Smashwords, a great cover design acts as a powerful marketing tool. In addition to capturing attention and persuading prospects to give your book second look, covers can help build your brand as an author or business.
Step 9: Upload Your eBook File
One of the worst, and easiest, mistakes a self-publishing author can make is uploading the incorrect file to a distributor. You'll want to avoid delays and hassles in the future by double checking the file name you're uploading. Make certain it's not only formatted to Smashwords standards, but that it's also the final version of your eBook.
Step 10: Agree To Smashwords Terms of Service and Publish
Although the last step may seem like the easiest, your journey to becoming a self-published author isn't over just yet. Once you hit the "Publish" button, you'll see a message indicating your place in the queue. Your book will then be sent through what Smashwords likes to call the "meatgrinder." During this process, your eBook will be converted into the file formats you've chosen and checked for any errors.
You'll then receive an email with the results of the conversions and a list of problems you'll need to fix before final approval. If there are no errors, you can log into your Smashwords dashboard and view your book's page. On this page, you'll find options to upload a trailer, manage coupons, and view the book's stats.
Click on the "Dashboard" tab after you've checked the cover, synopsis, and tags. What you need to do now is assign an ISBN to your book. Some distributors won't accept your eBook without one, so you'll need to complete this task if your goal is to become part of the Premium Catalog. You can assign a free ISBN by clicking on the "ISBN Manager" link in the left-hand panel and then clicking on the "Assign An ISBN" link. After you order the type of ISBN you want, Smashwords will send a confirmation email.
Last but not least, you need to select the distribution channels through which you hope to sell your book once it qualifies for Premium Distribution. To do this, you need to click on the "Distribution Channel Manager" link in the left-hand panel, click on the title of your book, and then opt out of the channels you don't want included. You can ignore this final step if you want Smashwords to send your book to every distributor on its list since you're opted in automatically.
That's it. You're a published Smashwords author!
Did you find this tutorial helpful? If you're already leveraging Smashwords as your distributor, let us know what you love about the platform.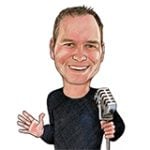 Shawn Manaher is the founder and CEO of The Content Authority. He's one part content manager, one part writing ninja organizer, and two parts leader of top content creators. You don't even want to know what he calls pancakes.