They're everywhere.
Little monsters. Lambs. Lovatics.
Directioners. Beliebers. Hooligans.
Call them what you will, these people take the definition of "fan" to a completely new—and sometimes terrifying—level. They've set up dedicated websites, established active chat forums, and even branded body parts like Bruno Mars' prominent neck vein.
Whether you love them, hate them, or belong to them, one thing's for sure: you can learn something about their loyalty and the way their idols mobilize them to act in unison.
While you may not be able to carry two notes, you can still be a rock star in your own industry. Follow along as we look at how these celebs manage to build online communities and retain the unwavering support of their audiences.
Building a Passionate Community around a Brand
When you analyze celebs with massive fan bases, you'll notice there's something they have in common—something they understand: the importance of developing a community around their brand. They know how to cultivate a sense of shared identity, which is the foundation on which they build their brand's following.
How did they do it?
You may think the answer lies in a simple word and a little artistic license. It's that, but it's also so much more.
They've become compelling storyteller

s. Besides sharing their brand's story, they share the interesting tales of their fans. They not only help their followers relate to them as both a famous artist and a human being, but they also help their fans relate to each other. Social media has made it easier than ever before to spread powerful brand stories and user experiences with an online audience, so it's only natural to take advantage of it.
They help their community members identify with their brand's values so that they feel connected and part of the crowd. When fans feel part of an exclusive group, it's bound to generate pride and loyalty. Lady Gaga offers a perfect example. Besides instructing concertgoers to put up their "paws" during her performances (something that unites them), "Mother Monster" has also developed her own social network where her "Little Monsters" can interact with each other and share branded content that only strengthens their devotion to her brand.
They interact with their audiences frequently and speak to them directly. When you visit the social media profiles of these celebs, you know you're actually communicating with them, and not some lackey hired to keep the feed flowing with content. While most business brands can't afford to have their CEO Tweeting all day, once in a while is a good start.
…Sometimes the Tables are Turned
You don't always have control. Sometimes fans will label themselves (as is the case with Directioners) and build online communities of their own without support from the top. Sometimes they'll give a brand a nickname (think Bud, Chevy, and Bloomies). Is it a bad thing? Not necessarily.
It's often the consequence of frequent interaction. Communities create their own language to demonstrate their love, admiration, and support. It's their way of establishing a bond between you and them.
What should you do if you suddenly find your brand in this situation? Embrace it. Adopt it. Make it part of your brand packaging and leverage it to build your community further.
Don't Hear What's Not Being Said…
Are we suggesting that you make up some cutesy moniker and slap it on every customer who walks through your door?
No.
What we are saying is that you need to start thinking about ways you can make your brand a fundamental part of your community's identity. Your words and behavior have the power to give people a sense of belonging—to make them feel connected. When you empower your audience to become part of something bigger than what your competitors can offer, you'll find they become your brand's biggest advocates.
How are you building a passionate community around your brand? We'd love to hear your stories, so join the conversation below.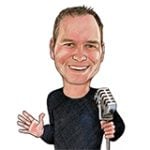 Shawn Manaher is the founder and CEO of The Content Authority. He's one part content manager, one part writing ninja organizer, and two parts leader of top content creators. You don't even want to know what he calls pancakes.