Health care professionals have different online tools available to them—which include social networking platforms, microblogs, blogs, wikis, virtual reality environments, media-sharing platforms, etc. Social media makes up a major chunk of the various tools health care sectors use to stay relevant. In fact, more than 99 percent of American hospitals have active Facebook pages. So, how social media is used in healthcare?
The health care sector uses social media to enhance or improve professional education and networking, patient education and care, organizational promotion, public health programs, etc. It's used for raising awareness, combat misinformation, deal with crises, and answer common queries. 
Social media and the health care industry make a powerful combination. Let's go through the benefits, opportunities, challenges, and risks social media presents in the healthcare landscape.
How is Social Media Used in Health Care?
'Social media' helps individuals and groups to congregate and engage; share ideas, information, images, and personal messages; and, at times, collaborate with each other in real-time. In the health care space, social media is used in different ways by its various stakeholders.
Health care practitioners/professionals/personnel (HCPs) use social media to:
Share information
Engage with the patient community (interact with them and educate them)
Promote health behaviors
Debate the industry's policy and practice-related concerns
Interact with students, colleagues, and caregivers
HCPs leverage social media to develop their networks, increase their awareness or knowledge of medical discoveries and news, motivate patients, and offer the community health information.
Physicians, in particular, typically join online communities to read news articles, research medical developments, listen to what the experts have to say, network, and consult with their colleagues on patient problems. On social media, physicians can:
Share ideas and cases
Make referrals
Talk about practice management challenges
Promote their practices
Circulate their research
Partake in health advocacy
A smaller section of the physician community also uses online or social media tools to directly communicate with their patients to boost clinical care.
Pharmacists, unlike physicians, have been relatively late to the social media party. Most pharmacists who have taken to social media use Facebook, but primarily for personal communications. There are multiple Facebook pages related and dedicated to pharmacy, which include the Cynical Pharmacist and the American Pharmacists Association.
Patients are using social media too to connect with people diagnosed with similar health issues. The PatientsLikeMe site, for instance, offers an avenue for patients to seek information, gain support and suggestions from others who suffer from the same condition or disease.
Also, there are Facebook groups that focus on certain medical conditions. These different groups engage actively in peer-to-peer help and also come together to raise funds for individuals and affiliated organizations.
Popular Health Care-Related Social Media Groups or Websites
Most medically focused social networking groups or communities are typically private and non-accessible to non-members, which includes the general public and professionals from other health sectors. The funding for these groups usually comes through professional associations and pharmaceutical firms or as research funding, data sales, and/or advertising.
Here are some popular online communities for doctors and other health care professionals.
Sermo is a networking site wherein physicians representing varied specialties gather to network, discuss different treatment options, seek expert advice from peers, etc. Sermo primarily consists of a message board that physicians use to create fresh topics for discussions. The group also offers a rating system that lets fellow doctors rank various posts for perceived credibility. Sermo has thousands of physicians as active members from the U.S. alone.
Doximity is a "physician-only" community that provides texts and pictures in compliance with the HIPAA (Health Insurance Portability and Accountability Act). For the uninitiated, HIPAA is a law that provides data security and privacy provisions for medical data protection. In other words, it deals with health data violations caused by ransomware attacks and cyberattacks on health care providers and insurers.
Doximity employs a national database to set up "placeholder" accounts for all American physicians with their contact and demographic information. Despite being a fairly sizeable community for physicians, Doximity is an active group, with almost all doctors only a message away.
Other health care communities or social networking sites worth a mention include:
Most of these websites need doctors to furnish their credentials, creating an online simulation of a physician's lounge.
Platforms for Other HCPs
For practicing and undergraduate physicians, veterinarians, and dentists in America and Canada, the Student Doctor Network social networking site is quite popular. The site's forums primarily focus on topics pertaining to clinical careers and job advice.
For pharmacists, social networking sites include ASHP Connect, The Pharmacist Society, and PharmQD. These are in addition to the Facebook pages mentioned above.
For nurses, professional networking platforms include SocialRN and the American Nurses Association's ANANurseSpace.
Using Social Media in Health Care: Risks and Challenges
Every coin has its other side and social media's use in health care has its fair share of negatives too. The various tools used could pose potential risks to HCPs and patients in the form of:
Dissemination of subpar-quality information
Patient privacy breaches
Damage to the professional reputation of a hospital/health care center
Demarcation of personal-professional lines
Legal or licensing issues
Most medical organizations and health care institutions are wary of these risks and, therefore, have guidelines in place to mitigate them.
Let's look at some of the major issues in more detail:
Poor Quality Information
The major drawback of health information floating online, such as social media, is the conspicuous absence of reliability and quality. Authors disseminating medical information or knowledge found online are typically unknown. Moreover, the medical information could be incomplete, unreferenced, and/or informal.
Social media-based health information is mostly anecdotal reports or individual patient accounts that get passed around as collective medical knowledge. And the interactive nature of social media only exacerbates these problems. Not to mention, pretty much anyone can publish content on any social media platform.
May Mar Professional Image
A big risk attached to social media use and the unprofessional content is they reflect poorly on the health care community as a whole including the HCPs, various institutions, and students. Behavior that may be misinterpreted as "unprofessional" comprises:
Patient privacy breaches
Use of discriminatory language or profanity
Images of intoxication or sexually explicit pictures
Negative remarks about patients, doctors, etc.
HCPs must periodically scan the web, particularly social media, to make sure their professional image isn't at risk.
Licensing Troubles
Social media use could also hurt the credentials and licensures of an HCP. State medical boards can authoritatively discipline physicians, which could mean restrictions, suspensions, or license revocations. Medical boards could penalize their members for unprofessional behavior, like inappropriate social media use, patient privacy breaches, sexual misconduct, abuse of privileges, misrepresentation of credentials, etc.
Tips for Using Social Media in Health Care
To effectively use social media for health care, here are a few things that HCPs and other professionals must continually do:
Educate and share valuable content
The general public usually looks for information during times of crisis on social media. However, to engage in the long term with people, health care professionals must regularly offer valuable content that's both informative and educational.
Look for relevant discussions
Keep track of social media conversations within your field. Those discussions could help you gauge people's feelings about your services, your organization, and the sector in general. You could even discover fresh social communications strategy ideas.
Stay compliant
Health care professionals must adhere to certain rules and regulations regarding their social media accounts and use of the various platforms. Being HIPAA-compliant, conforming to FDA's advertising rules, etc. are some rules. For example, using celebrities to promote a drug on Instagram will not go down well with the FDA.
Also, all health care organizations must comply with HIPAA, particularly with regard to their social media activities. For instance, HIPAA ensures health care professionals do not address patients or provide primary medical advice through social media outlets. To help HCPs stay in compliance, HIPAA has a page dedicated to social media usage rules on its official website.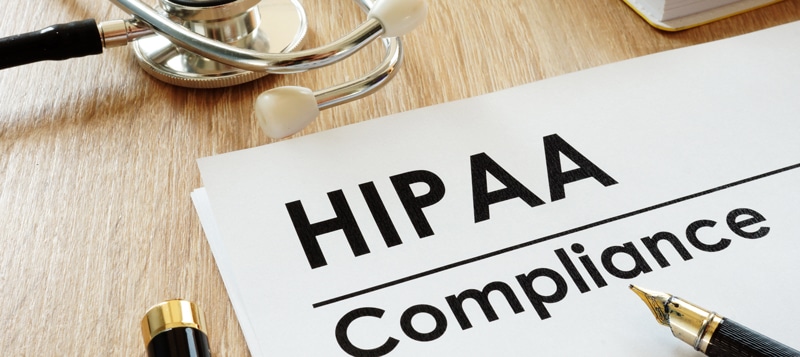 Stay secure
Health care social media groups or channels should go live only after proper security measures are in place. Besides making all efforts to steer clear of hackers, the group's admin should be able to control members' access to the group or manage permissions from a centralized dashboard, for instance.
Conclusion
Social media has paved the way for health care practitioners, patients, and other stakeholders from across the globe to interact with each other, spread information instantly, and mobilize massive groups of people for the larger good of the society.
Social media is, therefore, an invaluable tool for educating the public on health and promulgating public health matters. In fact, public health departments of different states use Twitter and similar platforms for such purposes.
But, despite the positives, there are risks (as mentioned above) when engaging through social media. Security and privacy are major concerns when sharing health information. In the efforts to inform and equip various stakeholders and building partnerships, health care professionals must ensure the ill effects of social media use are never overlooked.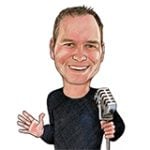 Shawn Manaher is the founder and CEO of The Content Authority. He's one part content manager, one part writing ninja organizer, and two parts leader of top content creators. You don't even want to know what he calls pancakes.