Social media managers, digital marketers, and bloggers are looking to up their game at some point. Most of these professionals want to save time and effort by scheduling their social media content in advance. Others want insights and analytics that are going to help them improve their reach.
The good news is that top social media management tools such as Hootsuite and Buffer are here to save the day. Both of these apps contain excellent social media management features and benefits; however, the following guide will take a look at which of these apps is best for you based on a number of categories.
Each of these social media apps contains interfaces and tools that will appeal to various audiences. So let's take a closer look at each of them.
What is a social media management tool?
If you're wondering what a social media tool is, then it's basically a tool that allows you to perform multiple tasks across various social networks all from one platform. So you can manage to Twitter, Facebook, Pinterest and more all in one location.
This will probably save you hours of work every week, and the benefits of using a social media management software get better. These tools offer analytics that helps you reach the right audience each and every time.
It's no longer a chore to create a schedule to post on every platform, and most tools offer advanced scheduling methods that help you prioritize what is most important based on your analytics.
So, in a nutshell, social media management tools are designed to save you time and effort, provide more insightful information and also helps you stay on track with your business.
Hootsuite vs Buffer: Company Overview
After his search for a social media management tool turned up nothing, Ryan Holmes founded Hootsuite in 2008. He partnered with some of his friends at Invoke media and created BrightKit, which is a software tool for managing multiple social accounts.
However, it wasn't long after that he realized that other businesses could benefit from BrightKit, so they brought their creation to the market. BrightKit eventually changed to Hootsuite after Holmes held a contest to rename the software. Hootsuite now claims north of 10 million users and counts MailChimp, Virgin, Monster, and is SXSW among its customers.
Buffer was born in 2010 when its founder Joel Gasciogne wanted to find a better way to manage social media. In its first nine months, Buffer gathered 100,000 users, and today the company has more than 2 million users. Some of the notable customers are Campaign Monitor, Business Insider, Denver Broncos, and Fortune.
Hootsuite Overview
Hootsuite's user interface is intuitive, user-friendly, and easy to navigate. Introducing new posts is also convenient thanks to the addition of the green "New post" button at the top right of the screen.
Main strength
HootSuite is one of the most powerful social media tools available considering its functionality, collaboration tools, and included team management features. The ability to integrate with other third-party apps and tools, as well as, seamlessly approve content, is a bonus.
Hootsuite continues to offer its free plan; however, functionality is limited on this one. Most users opt for the paid subscription in order to get the most out of their Hootsuite subscription. The professional subscription plan is $29 a month and includes up to 10 social media profiles as well as unlimited scheduling per user. If you have a larger team, opt for Hootsuite's' $129 a month plan, which includes all of the features and functionality in the Pro plan with an additional 20 social media profiles and unlimited scheduling for up to three users. This is ultimately the best option for marketing teams.
The price and balance of functionalities is the main strength of this solution when compared to other tools such as Buffer.
Main weakness
Although Hootsuite offers a range of features and functionality, most of them come at a price. While the free version still offers lots of value, for marketing teams and small businesses, the paid version is compulsory. If you are a freelancer or individual marketing consultant, you may get away with the free version. However, if you need access to analytics and reports, which are essential functions today, opt for the paid version.
Buffer Overview
While Buffer has always had a seamless user interface, they still continue to make improvements. Their user interface makes it extremely easy to set up an account and start using the app immediately. So thanks to this easy, straightforward, and clean navigation experience, getting up and running with Buffer is pure pleasure.
Main strength
Buffer contains a graphic creation tool called Pablo, which is easy to use. The app also contains the "Analyze" feature. This allows users to get their hands on such data, which ultimately helps them measure social media performance, gain insights, and create reports. As a bonus, you will receive strategy recommendations on how to grow your reach, sales, and engagement. The icing on the cake is that Analyze also offers analytics and data on Instagram stories, which is priceless today.
Main weakness
While the Analyze feature is great, it does come with an added cost. In fact, you'll pay an extra $50 per month, which is higher than Hootsuite. The Analyze feature does, however, provide more robust data and reporting as well as analytics as compared to Hootsuite. So depending on your goals and needs, the value may be worth the added costs.
Hootsuite vs. Buffer: Grades and ranking
1. Pricing
When evaluating pricing, we discovered that HootSuite and Buffer are more or less the same. Both of these apps offer a free plan, and the free versions are functional by themselves. Both of these social media tools also have business accounts allowing multiple users to operate simultaneously. The pricing on business accounts is also quite similar. However, Buffer's basic package is more affordable than HootSuite, although it does lack the powerful reporting functionality at the base level.
2. Product extras
Buffer takes the prize when it comes to their Pablo feature. This tool offers a new product that allows you to create visually stunning graphics in a matter of seconds. Although it's not a full-on infographic tool, quick and easy graphics for social media sharing is quite possible with Pablo. The addition of the Analyze tool revolutionizes the way social media managers capture meaningful data regarding the performance of their postings. However, this Analyze feature will set you back an additional $50 per month.
While HootSuite has an excellent core product and sticks to that without branching out, in this category, it is a drawback.
3. Third-party app integrations
Having the ability to integrate multiple applications and tools are priceless for serious marketers. Both Hootsuite and Buffer offer third-party integrations with their tools, and when it comes to medium to large companies, integrations can be priceless. These integrations are unfortunately not readily utilized by smaller firms.
On the buffer app, you'll find a long list of extras like third-party integrations, add-ons, and tools. Some of the most popular apps on Buffer include Twitter, CoSchedule, Zapier, WordPress, SharpSpring, and much more. The majority of buffers integrations consist of content creation tools and not necessarily content management systems or marketing dashboard tools.
Hootsuite has a range of third-party app integrations such as Canva, Google My Business, Asana, Spotify, ZenDesk, and more. HootSuite's list of third-party integrations is more extensive than Buffer. They are also more valuable than Buffers for the simple fact that Hootsuite can be integrated with tools that assist the entire marketing and content publishing process.
4. Content library
As companies become more sophisticated with their use of social media, a content liability for saving new post ideas and sharing them to your internal team is more important now than ever before. The content library is essential as your business needs continue to evolve and for your business to remain relevant.
Both Hootsuite and Buffer provide mechanisms to discover new content, but only one of these social media tools has a robust content library option allowing you to save time with pre approved content that your internal teams can post from.
Buffer lacks content cloud integration as well as a content library, so it's less attractive to large or medium companies that need to scale their social media efforts.
Hootsuite, on the other hand, has stepped up their game in this area. Hootsuite's current content liability allows you to create content and then save it in a place that it can be easily searched. You can also attach content to make it more findable and view usage stats to see how the content is being leveraged.
This functionality is, however, only available to those who pay for the business or enterprise package as well as cloud content integrations.
5. Content recommendations
To a budding social media manager, content recommendations are priceless. This is especially if you're still learning an industry. In the event that you're not sure what to post, content recommendations will give you an example of potential posts that could be relevant to your audience.
This is an essential tool and can be leveraged optimally by most business users; however, lots of people still don't know how to use them.
Buffer did initially have a content recommendations feature; however, this functionality no longer exists because Buffer felt that it wasn't true to their mission or purpose.
Hootsuite, on the other hand, wins in this category as they've done a good job with content recommendations.
6. Dashboard views and reporting
Accountability for money and time spent on marketing efforts is essential for business users, and this is where easy-to-use dashboard views and good reporting come into play.
Buffer, unfortunately, does not have a strong dashboard presence, and you'll need to open each network to view them individually.
Hootsuite, on the other hand, allows you to see multiple social media networks all in the same view. More powerful reporting functionality is also delivered by Hootsuite.
7. Content approval features
Lots of agencies and businesses have a team of social media or marketing experts that are all creating and sharing content. Buffer and Hootsuite both have content approval features built into their platforms to avoid publishing content that is inappropriately timed or off-brand.
With Buffer, users can send content for approval or draft content with the "Publish" tool. You have complete control over who has drafting, publishing, and approval permissions among your team. This feature is simple to use, and it's available with any b=Buffer subscription, and naturally, users with teams will see the most value from this feature.
Buffer's content approval features may be easy to use; however, with Hootsuite, any user can log into the platform and see how many posts are approved, scheduled, or pending approval.
8. Conversion management
Over the years, conversion management has gone from a nice tool to have to a must-have tool. The conversion management feature allows you to take the back-and-forth dialogue that is common in social media messages and organize them inside your social media management solution.
Each social media platform has a unique way of holding dialogue, and if you have ever tried to sell a product or service via social media can know this. So the actual back-and-forth dialogue can be tedious to monitor and manage in a timely way.
Buffer contains a handy feature called Buffer Reply. The tool is dedicated to helping businesses manage the back-and-forth communication that occurs on social media and makes it more effective. It's a robust feature and fairly simple to use.
Also, if you are supporting a product or service via social media, you already understand the need for a more robust tool, and something that allows you to assign dialogues to team members, make internal notes on conversion and push certain content to third-party tools allowing for more specific reporting.
The Reply feature on Buffer accomplishes all of this at just $50 a month.
Hootsuite also offers conversion management functionality in their platform; however, it is a little clunky and not as well-designed as the tool on Buffer. Also according to various users, there are lots of frustrations with providing support on social channels when it comes to Hootsuite.
9. Ad hoc posting
Ad hoc posting is a functionality that allows social media marketing professionals to post content on the go, and this adds more urgency and immediacy to their social media presence.
While both Hootsuite and Buffer have features that allow you to post content from your browser as you are consuming content, Buffer makes it easier. You don't need to input a day or time that you want the social media post to go live, and instead, you simply click to post it, and Buffer will place it where it thinks it's best.
Hootsuite allows you to post from a Chrome plug-in designed with a feature that allows users to disable manual scheduling.
Buffer does, however, do an outstanding job when it comes to this specific tool.
10. Post scheduling function
Publishing content is basically the primary purpose of using any social media tool; therefore, this process should be fairly straightforward and simple. The bonus is that unless you are a large organization that has a dedicated team to take care of posting on social media, having the right tools will make you look like you are extremely active. This is because all you need to do is log in a few times a week and schedule your posts.
Social media does, however, require a level of fluency and a mixture of scheduled and ad hoc posting.
That said, Buffer's scheduling function has come a long way. It's not only easier to do than it's been in previous years, but you can also schedule your posts up to a month in advance.
Hootsuite still continues to have powerful scheduling functionality, and this is probably the feature that sets Hootsuite apart from other social media management solutions.
11. Ease of use
Spending lots of time using a social media management solution is something you can expect; therefore, it should be a joyful experience.
When it comes to ease-of-use, Buffer has a cleaner and more organized layout and user interface. So Buffer is definitely more visually appealing than Hootsuite.
Hootsuite is still fairly easy to use and doesn't have a very sharp learning curve in order to become a power user.
Hootsuite shows your timelines, replies and more on the dashboard while Buffer shows your scheduled posts.
However, the difference between Buffer and Hootsuite is immediately evident when you log onto the dashboard. Buffer has a clean and sleek dashboard, and you only may see a queue of the social posts that you scheduled.
On the other hand, Hootsuite has an attractive and usable dashboard, but it's far more capable. With Hootsuite, you can use the dashboard to view your Twitter timeline of accounts you follow, check mentions of your Facebook page and follow Instagram hashtags.
It's basically apples and oranges to compare Hootsuite and Buffer's dashboards. If all you're going to do is manage your own scheduled posts, then Buffer is ideal. However, if you want to follow other accounts and manage replies to your posts, Hootsuite is the way to go.
Buffer has a minimal interface which makes it easy to see which posts you have scheduled, edit any posts you need to and also see how many posts you have queued up for each account. In the professional tiers and higher, you can even see your post on the calendar view so you can plan out your weeks worth of posts.
On the other hand, Hootsuite is a little more indirect. The dashboard here has several tabs, each of which contains multiple columns for one or more social networks. You could have a Twitter tab with timeline replies and your twitter list you want to follow, and your schedule posts can be one of those columns.
You could choose to take a tab with all of your scheduled columns in one place; however, Hootsuite doesn't offer a place to find all of your scheduled posts by default. So while it's less intuitive, it's definitely more customizable. It's therefore ideal for bigger teams with specific needs, and on the other hand, Buffer is surely simpler to use.
12. Social media accounts available
The number of social media accounts available is probably one of the most important aspects of social media marketing. As such, lots of marketing professionals will be evaluating this closely. Most businesses and individuals manage more than one social media profile. So using a social media management tool allows for publishing on multiple accounts and is something that users will be looking for when evaluating tools.
With Buffer, you can publish eight different profiles with the Pro version subscription. This includes Facebook, Twitter, Instagram, Pinterest and LinkedIn.
With HootSuite, you can post to Facebook, Instagram, Twitter, LinkedIn, and Pinterest – all natively integrated. You can also add on at least a dozen others. However, some of the add-ons are regarded as premium apps, so you will need to pay extra for them. In this category, Hootsuite seems to have an advantage over Buffer.
13. Advertising
You may need to run a paid promotional campaign as part of your social media strategy. This is in aid of your posts showing up in the feeds of people who are not yet following you. Usually, this involves establishing specific details about what the advertisement is, how long it's going to run, and where it will be placed.
At the moment, the only social media management platform offering advertising services is Hootsuite. This feature allows you to manage and launch ad campaigns across multiple platforms, all from the same dashboard. It's also separate from Hootsuite's social media platform. Hootsuite ads will cost you extra but is still worth looking into if you want the most out of an ad campaign and want to stick to the same social media management company.
On the other hand, Buffer does not have a comparable product; however, you can still manage campaigns through Google ads & Facebook ads. In this case, you have to manage each one separately. Alternatively, you may choose to use Hootsuite ads for campaigns and keep Buffer for your social media solutions.
14. Security
Since we are living in a conscious security environment, it is best to use social media management tools that bear this in mind. Both Hootsuite and Buffer have taken steps to ensure the security of their users, and both social media accounts and corporate email addresses are required for login authentication.
Additionally, ex-employees accounts will be deactivated so that they can no longer access customers accounts. This security feature is offered by both Buffer and Hootsuite. This is a great addition to the security offered by both social media tools.
However, there can only be one winner, and in this category, it is Hootsuite. They make use of SSO, also known as Single Sign-On. So if you use LastPass as a password manager, by adding HootSuite to a list of websites LastPass recognizes, employees can log into the system within seconds. This not only saves time for employees but keeps everyone protected.
15. Customer support
Both HootSuite and Buffer have extended their customer support system so that customers can experience speedy and efficient support. While Buffer prefers to take emails, they are also active on apps such as Twitter and Slack. Hootsuite, on the other hand, is easy to reach by Twitter, but are also active on all the social media websites. Hootsuite also has a live chat feature on their dashboard.
16. Team management
While Buffer works for small teams, Hootsuite is more suitable for large organizations.
Whether Hootsuite or buffet works for you may depend on the size of your social media or marketing team. Both of these platforms allow admins to assign members of your team to specific social media accounts. Buffer is fine for smaller teams, but Hootsuite has more tools to scale for large organizations.
You can manually choose which social media accounts your team members have access to you to when you share access to Buffer. So you can allow them to have full posting rights or you can require approval before each post.
However, that's as far as Buffers' team management powers go. So for small organizations, it's more than enough. For larger companies, on the other hand, that might have dozens or hundreds of social media accounts, Buffer can be cumbersome.
Hootsuite allows you to use a series of tools to break up employees into different categories. You can create teams and organizations and team members, etc. Therefore large-scale marketing operations are easily accessible.
You can give an outside agency access to one set of social media accounts while your internal team continues to manage the rest of the accounts. Hootsuite makes it easy to give someone access to all the Xbox social media accounts without having to pick them all out at one time.
Table of Comparison
| | | |
| --- | --- | --- |
| | Hootsuite | Buffer |
| Social platforms | Twitter, YouTube, Facebook, Instagram, LinkedIn, and WordPress | Twitter, Instagram, Facebook, Pinterest, G+ and LinkedIn |
| Analytics | Comprehensive and based on a social media account as a whole | Simple, based on content performance |
| Scheduling | Unlimited scheduled posts per platform on the free plan | Up to 10 posts per platform on the free plan and 100 posts per platform on the Ultimate plan |
| Integrations | Extensive app integrations via Hootlet browser extension | Buffer browser extension, social sharing plugins, app integration and an extensive set of IFTTT integrations |
| User interface | Hootsuite is slightly more complex than Buffer, so it does involve a longer learning curve as opposed to using Buffer | User interface is clean and user-friendly |
| Price | Hootsuite offers a free plan, $19 per month for professionals and $99 per month for teams. Business plans start at $139 can go up depending on how many users are involved. | Buffer offers a free plan for individuals and a $99 a month plan for small businesses. Medium and Large businesses can expect to pay between $199 to $399 per month |
Hootsuite Pros:
You can add streams based on interests and hashtags that are very helpful as well as find some good content to the post. This can all be done within one application. This is not only convenient, but saves time.
The calendar is also a great help so you can find out the best times to post. Another benefit is the ability to monitor other feeds to create great posts and people to follow.
It's perfect for visualizing your post in advance, scheduling, seeing the previews of what it will look like and copying posts across platforms.Ultimately, it is an ideal tool for the modern digital media agency.
Cons:
Some features are not taken to the full potential or logical conclusion. There are no fatal flaws just minor inconveniences.
You are limited to posting only from Hootsuite into a company page, not private profile. In some cases, it's not functional with Instagram at all.
Not having the features to schedule your posts to Instagram is inconvenient. While you may be able to schedule them, you still have to open Instagram at the time to post.
Buffer Pros:
The Internet operating system functionality makes Buffer easy to use. You can share brilliant content and also keep an eye on the interactions that your posts are getting. This also makes it easy to share more than a couple of posts each day.
It's an excellent tool for those looking to save money while growing their business.
The analytics feature will help you analyze the kind of posts that are performing better and which kind of posts you need to improve on
Cons:
Those using MacBooks may have a problem with the software. The performance may be poor, and there will be times when the software stops working completely.
Connection problems are common with LinkedIn; however, this could be more on the LinkedIn platform than on Buffer itself; however, it's still frustrating.
Pricing can be confusing as there are different prices for analyzing, publishing and replying. Ultimately, this makes it difficult for potential clients to understand exactly what they are paying for.
Which one should you choose?
If you're looking for a complete social media management tool, then Buffer may not be for you. And that's not because Buffer is a bad tool. However, it's simply not what Buffer is meant for. However, if you're looking for a tool to help you publish and schedule your content and something that easily connects with your existing tools, then you definitely should give Buffer a try. It is simple to use, and its simplicity is perhaps its winning point.
However, once again, the best option really depends on what you're looking for, your personal preferences as well as your requirements. You may find that neither tool works for you and that's perfectly fine.
Perhaps, there are features that you think both of these social management platforms are missing. Perhaps you've tried them both out, and neither of them works for you. Or maybe you just want something different.
Ultimately, it's all fine. It's always a good idea to shop around and try similar tools to find what suits you best. If you're not sure which social media tools to go for, try a couple of them out and test out features such as the social management, social listening and monitoring as well as social analytics and more.
In the event that you'd like to give either Hootsuite or Buffer a try and you don't have a budget, that's okay. There's no need to worry because both Hootsuite and Buffer have free tiers that you can start with. Once you've adjusted, you can consider upgrading to the next tier levels if they have the features that you're looking for.
Alternatively, you can post from the social network. There are a few social media networks that will allow you to schedule content while most of them do offer analytics too. However, that will not replace the time saved and ease of use of using social management software. Collaborating with other team members and getting the best results from your social strategies is also another major benefit of using social media platforms such as Hootsuite and Buffer.
Hootsuite vs Buffer: The Final Word
Ideally, both of these platforms are trying to accomplish more or less the same thing. However, it's evident that both try to do it in a different way. Hootsuite and Buffer both have their strengths and weaknesses, so it's difficult to say which one is better. So ideally the question you should be asking is, which one is better for me?
If you're just starting out and looking for a cheaper option, then Buffer is a great choice. It's easy to use, offers mobile support and has the basic key features you would expect. So it is ideal for small business owners.
If you are more experienced, on the other hand, then you would appreciate the complexity of Hootsuite. It will cost you more than it does to subscribe to Buffer; however, it has more powerful tools at its disposable.
This is especially when it comes to supporting more social media networks and analytics features. It's also more effective when it comes to handling bigger teams, making it great for medium and large businesses as well.
Ultimately, both are excellent tools to use; however, you need to decide which one is best for you since you only need one of them.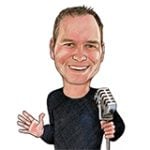 Shawn Manaher is the founder and CEO of The Content Authority. He's one part content manager, one part writing ninja organizer, and two parts leader of top content creators. You don't even want to know what he calls pancakes.