8 Compelling Reasons to Hire a Professional Copywriter
Being a copywriter means far more than simply slapping a few powerful words together. No one can honestly expect to produce a decent conversion rate using this method. It is a profession that requires tons of focus and talent. The art of writing copy is complex, which is why hiring a professional has several benefits.
1. Send the Right Message Effectively
Sending a strong brand message through your copy is vital to your business. A good writer possesses the ability to take your vision and convey it to your target audience perfectly. Letting your readers receive a brand message that is as clear as dishwater is something you simply cannot afford. Ambiguity and inconsistency have no place in copywriting, which is why you need an expert to provide clear and cohesive messaging.
2. Connect With Your Target Market
People want you to connect with them. They do not want to hear a bland marketing spiel that makes them feel mislead and alienated. You need punchy, entertaining copy that grabs attention and generates interest. A copywriter can help you make that precious connection with your target market. In addition, a professional can write for multiple social media platforms, helping you spread your message extensively, and in ways that will make your reader feel connected to you.
3. Fresh Ideas
Professional copywriters are loaded with original, creative, and entertaining ideas for engaging copy. They offer a fresh perspective, which is extremely beneficial during times when your content seems stale. Don't look at hiring a skilled professional as an additional expense, but rather an investment. You'll find that the knowledge brought to your team is invaluable, and you won't be complaining when you start to see results in your rising sales.
4. Avoid Writers Block
Writing isn't always easy. It can become time-consuming, tiring, and it can often suck the creativity right out of you when you least expect it. Every writer goes through a dry spell where the words just don't seem to flow. Times like this can be frustrating, and there is no doubt it has reduced many to tears. However, forcing out content that's below par can hurt you and it can hurt your company. Rather hand your project over to a professional and watch as your ideas are weaved into works of wonder. You will not only benefit from exceptional copy, but you'll save your sanity.
5. Achieve the Right Tone
Copywriters are trained to adapt their writing tone and style to suit your business needs. Whether you need copy that's conversational, informational, or promotional, an experienced writer can provide you with content that's relevant to your audience. This type of versatility results in more visits, which leads to more sales.
6. Search Engine Optimized Copy
Copywriters understand how important SEO is to your business. They know how to use keywords, and they know how to use them strategically. By employing a professional, you'll benefit from balanced keyword rich content that doesn't tip the scale and alarm search engines. A great writer knows how to integrate SEO into your messaging, ensuring you are seen and heard. In essence, a copywriter can help protect your high search engine rankings. In addition, copywriters can apply SEO techniques to any type of copy you need, whether it's for your blog, website, or online sales letter.
7. Persuasive Copy
Convincing and persuasive copy is the key to getting those highly sought-after conversion rates. A copywriter knows how to hook your prospects and get them to take action. Besides triggering the right emotions, they can make customers believe and trust you. They can tackle your project from a variety of unique angles and craft an influential and compelling message to perfection.
8. World Class Content
Professional copywriters are researchers, writers, editors, and proofreaders all built into one. They spend a significant amount of time looking at various resources, so that you receive something unique. They have an excellent grasp on using language correctly, which means there won't be a spelling or grammatical error in sight. They check their facts, don't plagiarize, and they provide content worth reading.
Overall, a copywriter adds great value to your copy and your business. Although most people can string a sentence together, it doesn't necessarily mean others want to read it. Hiring a professional to join your team ensures you save time, increase sales, and build your brand. Ultimately, you'll have access to competitive copy that blows your competition right out of the water.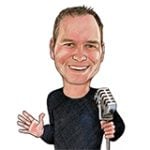 Shawn Manaher is the founder and CEO of The Content Authority. He's one part content manager, one part writing ninja organizer, and two parts leader of top content creators. You don't even want to know what he calls pancakes.