Hubspot is well-known for its annual State of Inbound Marketing Report. This year's report contains information from statistics gleaned from over 3,000 business owners and marketers all over the world. If you want to read the entire 170 page report, you can find it here. I've gone through it and would like to share some of the highlights, my own opinions on what to do with the information as well as some thoughts on implementing the report's recommended strategies.
Getting Sales Involved
A major theme in this year's report revolves around integration of marketing initiatives throughout an organization. Hubspot reports dozens of statistics relating to how integrated the companies they surveyed report to be. Businesses that have clear agreements for shared responsibility between sales and marketing enjoy better lead generation results as well as lower cost-per-lead levels than organizations that have not taken these steps. The report claims that adopting a marketing-sales agreement saves companies with more than 200 employees an average of $195.84 in acquisition costs per customer.
One of the best parts about the success of inbound marketing is that it can be far more powerful if everyone gets involved. Having employees become brand evangelists and contributors to the conversation allows for that much more exposure for a business. The expertise of these groups in their respective fields is also very important for generating quality content. Conversely, marketers need to understand how sales people work and how marketing can help support their activities. These tips can help you get started setting up a sales-marketing integrated approach to inbound marketing.
Set up a meeting with sales teams and learn about what is needed to make a qualified lead. What kind of information do they need? How does the lead want to be contacted? How much time do they require to follow up on leads?
Create an agreement. The Hubspot report mentions a Service Level Agreement, or SLA. This is traditionally an IT term; however, no matter what you call it, you should talk with your sales department about what it is you could do to help them do their jobs better and what they can do to make sure marketing's efforts are not going to waste. These two departments should not operate in a vacuum, but should complement each other and work together as a sales engine.
Develop a communication plan. Set up weekly, bi weekly or monthly meetings to discuss your progress. Don't just meet once and then never again, because chances are nothing will get done. Routinely meet and report on your progress in terms of any agreement that was laid out or initiatives you have started.
Walk in each other's shoes. Try to uncover ways that sales can participate in marketing activities and vice/versa. This could be as simple as having sales reps share links to company blog posts on their own social networks, or encouraging the marketing department to tailor value propositions for sales landing pages.
Delighting your Customers
One of my favorite parts of this report is the focus on content-rich strategies for inbound marketing. We are currently in a state where search and social and most things online have reached a boiling point of sorts. For a long time, we have put up with mediocrity on the Internet, and we are seeing a shift in consumer demand for high-quality, well-written, well-produced, educational, knock-your-socks-off content. Some of us are so attuned to what makes good content that we can smell poorly made content almost as soon as we visit a web page.
Hubspot's report revisits this concept again and again, often referring to it as "delighting your customers." As marketers, we must educate our buyers. We must also provide value without asking for anything in return (at least not directly). We have to be the authority that they are looking for online, and well-made content is the way to do that. This could be video, writing, infographics, data, case studies, tutorials or anything that educates, enlightens, empowers or brings value to our target market. When a company does this and does it well, all sorts of opportunities and benefits open up. Not only do people see a business as an authority in its niche, they buy from it, they share its content, they link their websites to its website, they look to it for advice and they send their friends there for advice. Here are just a few ways that you can start doing that:
Start a blog and contribute content that your target market will find valuable
Make videos that your market will find valuable, entertaining or useful in some way
Share information through social media that your market will find useful
Do research that your market will find useful and publish it online
Do almost anything that you can to provide a small amount of value without asking for anything in return
Tracking Return on Investment
ROI, which stands for Return on Investment, may be the acronym of the year, and Hubspot's report mentions that many marketers have goals of improving the return on their activities this year. Many companies are already doing this successfully; however, it can be a very big challenge. This is especially true for products and services with long sales cycles, complicated conversion funnels or where customers do not transact online.
Many respondents to Hubspot surveys report a lack of metrics for reporting on ROI. Many sites report improving ROI as a primary concern in 2013 as they try to justify spending for various inbound activities. Hubspot reports that 25% of marketers surveyed are concerned with proving ROI of inbound marketing for 2013. An underlying prediction in the report is that inbound will no longer enjoy the rapid increases in budget and growth that it has seen up until this year. The only way companies are going to spend more money is if they can see that inbound activities are making them money.
Some of these numbers are not surprising as more and more businesses are starting to pay increasing amounts of attention to Internet marketing strategies in an effort to get more bang for their marketing bucks. Inbound marketers should not be too sanguine because the 25% reported by Hubspot is probably much larger in reality. Online marketing and the presence of business in social media has been growing at an exponential rate, and the meteoric rise of this activity is eerily reminiscent of the .com boom in the 90s. Everyone was rushing to stake out their claim of Internet gold, but they didn't stop to think about sustainability.
One difference between then and now is that many marketers will most likely be able to set up functions for tracking the return of their online advertising spends. You can follow some of these tips to guide you in tracking your own online activities.
Set up tracking: If you don't have tracking such as Google Analytics or some other platform already installed, do it ASAP. These platforms are the foundation for how you will track ROI on your website. In some cases, you may not be able to track an entire conversion funnel on your website, but you can combine this data with other data later on to make a case for your efforts.
Track everything: It doesn't matter if you are using banner ads, post cards, PPC, search advertising, email marketing, or promotions on social media. Implement some way to track people who have interacted with these marketing pieces. Place QR codes with trackable URLs on post cards, build special links for your emails, banner ads, and off-site promotional offers. Even if you can only collect some data, do it.
Communicate with sales/production/customer service etc.: You need to maintain an open line of communication in your organization with the people who are processing your leads down the line. For many companies, this will be sales, but it could also be customer service, production, order fulfillment or any other department in your company that can give you data on money that was made. Communication with other departments may end up being the crucial piece of information you need to complete your ROI puzzle.
You aren't alone: This isn't really a tip for tracking ROI, but more of an encouraging statement. With all of the buzz surrounding the Internet and online marketing, it may feel like you are the only person who can't show that your or your department's activities are having an impact on the bottom line. Realize that many marketers in even very large organizations are challenged with figuring out how their online initiatives are making money. The important part is that you do not give up.
I highly recommend reading the 2013 "State of Inbound Marketing Report" from Hubspot. It has a ton of very detailed information on inbound marketing in general, as well as benchmarks for where other companies are located in the grand scheme of things. The main themes in this post seem to be consistent throughout Hubspot's report. They underscore the challenges and opportunities that marketers have this year in building brands in the Internet space.
Have you read Hubspot's report? Are you facing any of the challenges outlined there or in this post? How are you meeting those challenges head on?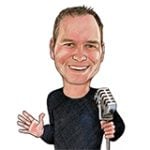 Shawn Manaher is the founder and CEO of The Content Authority. He's one part content manager, one part writing ninja organizer, and two parts leader of top content creators. You don't even want to know what he calls pancakes.