After setting up pay-per-click campaigns, landing pages, social profiles and/or a really great website; you must have a way to track all the activity that is happening with these elements. Google Analytics provides webmasters and business owners with an incredibly powerful free tracking tool to get actionable data about their online business activities. While there are many things that analytics can do, if you are new to the platform, there are some very effective tips to help you make the most of your online measurement initiatives.
What is Google Analytics?
Lets get the basics out of the way. Through the use of JavaScript code applied to a web page, Google is able to provide data about the behavior of a website's visitors. When you sign up for analytics, you are given an account with an easy to use interface that allows you to view organized reports of the data that is aggregated in the account. Basic reports include measurements such as time on site, number of pageviews, number of visitors, where the visitors came from, how many pages they looked at, what buttons or links they clicked on, the type of device they used to view your site and from where in the world they accessed your website among many other metrics. Users can also customize analytics in a variety of ways both from a tracking and reporting standpoint.
Profiles and Filters
Analytics Profiles
When your analytics account is first set up, it will have a default profile to collect data and will be labeled as such by Google. You can create up to 50 profiles in your analytics account. A filter is sort of like a rule that you can apply to a profile and lets Google know what data you would like to keep and what data you don't need. Filters are not set up by default on your account.
As a best practice, you should not apply any filters to your default profile. All data that is collected in this profile should be left in its raw form. This is to ensure that in the event you make a mistake with a filter, there is still a profile that has all data in it. Start by creating at least one duplicate profile. Do this even if you do not plan on applying any filters to the new profile.
To create a duplicate profile:
Log into your analytics account.
Click on the "admin" link on the orange bar at the top right of your dashboard.
Click the "new profile" button.
Make sure the option to track your website is selected.
Give your filter a name.
Set the time zone setting as you wish.
Click the "create profile" button.
Filters
There are many ways that you can filter your data and one you should definitely apply right away is to exclude internal traffic or traffic that is not related to your business objectives. This could include traffic generated from employees, from web development activities or any other source that doesn't provide actionable market based data. Not excluding this data will either hinder your decision making or cause you to make inaccurate decisions based on data that isn't telling an accurate story about your website visitors.
Filter Patterns
When setting up a filter to exclude unwanted traffic to your website, you will notice that there are many different options for how to identify that traffic. One of the most common and effective ways to do this is to exclude users based on an IP address. If you are only excluding one machine, you can simply use that machine's IP address. More often, a small business may use a range of IP addresses for their employees. In this scenario, you can enter an IP address range as the filter pattern. Any IP address that matches that range will not be counted in your data for the profile you set up the filter in.
To set up a filter that excludes unwanted traffic:
Log into your analytics account.
Click on "admin" on the orange bar in the top right corner of your dashboard.
Select the profile you would like to apply the filter to (IMPORTANT! Remember to only apply filters to copies of your default profile).
Select the filters tab.
Click the "new filter" button.
Make sure the "create new filter" radio button is selected.
Enter a name for your filter (i.e. Exclude Internal Traffic or Unwanted Traffic or whatever you want to call it).
If you want to exclude traffic from a single IP address, you can select the "predefined filter" radio button.
From the drop down menus select "exclude" "traffic from the IP addresses" and "that are equal to".
To exclude traffic from a range of IP addresses, select the "custom filer" radio button.
Select the "exclude" radio button.
In the filer field drop down menu, select the "IP Address" option under Audience/Users.
The range of IP addresses can be entered in the filter field text box.
NOTE! Your IP addresses must be entered as regular expressions. They must be entered in this format whether you are entering a single IP address or a range of IP addresses. Don't know what a regular expression is or how in the world to write one? No problem! Google provides a really great regular expression generator ( aka the IP address range tool and used for IP addresses only). Simply plug in your IP address or addresses and the generator will spit out a perfectly crafted regular expression that you simply copy and paste into the filter pattern field.
ANOTHER IMPORTANT NOTE! Filters in your profiles are executed in the order that they are placed. So for example if you have a filter excluding all traffic from Michigan placed before a filter that includes only traffic from Detroit, the second filter will not work properly because relevant traffic from that region has already been thrown out by the first filter. As a best practice, if you have a lot of complex filters you should apply them to different profiles to get the best data.
Google Analytics Goals
Having Google's Analytical platform installed on your website will provide you a lot of basic tracking but there are also opportunities to customize your data. Goals in analytics are scenarios that you can set up to track when a specific action takes place.
Available options include:
A URL destination
Visit duration
Page/visit
Event
Goals are a very powerful feature of analytics because you can use them to measure the success of things like conversion funnels, design changes, content configuration and pretty much anything else. You can also create steps in your goal process letting analytics know that a goal is only to be recorded when a particular series of events takes place. A common scenario might be a goal set up to record a URL destination of a confirmation page for a web form. A required first step might be the form page itself or perhaps a series of form pages before the final URL destination is recorded. With this information, business owners can see where visitors to their website may have abandoned a process or had trouble performing some action. It can also help them track their return on investment. For instance if a business person is driving traffic to a lead generation page using pay-per-click methods, they can use goals in analytics to determine how often a visit to the page from PPC resulted in a lead.
One of the most basic goals is the URL destination. This goal records when visitors arrive at a page of your website that you have entered as the goal URL.
To set up this type of goal:
Log into your analytics account.
Click on "admin" on the orange bar in the top right corner of your dashboard.
Click on the profile that you would like to apply your goal to (note that you can apply a goal to any profile without damaging data but you should apply it to a profile that will not exclude data that the goal may rely on to execute).
Select the goals tab.
Click on "+Goal" to create a new goal (note that you can create up to 20 goals per profile).
Name your goal (this can be anything you want however you should name it something relevant and descriptive as the name will appear in reports. A relevant and descriptive name will help you identify your goals more easily).
Make sure the "active" radio button is selected (This should be selected by default).
Click the "URL Destination" radio button.
Enter your goal URL (Do not enter the entire URL in this field. Instead, enter everything after your main domain name. This is known as the URI. For instance you WOULD NOT enter www.example.com/trackme.html but YOU WOULD enter /trackme.html).
Make sure "exact match" is selected in the match type drop down menu.
If your URI is case sensitive check the "case sensitive" checkbox.
You can enter a goal value if you would like but this is not required. Click here to learn more about goal values.
From here you can also select to use the goal funnel. Checking this box will make more options appear that ask you to enter more steps in the process for your goal. This is not required however if you have additional steps in a process such as multiple form pages or other pages that users must pass before they reach the goal URL, check this box. Just like for the URL destination, only enter the URI for the URL that you want to check as a step. You can also check a box that makes the step a requirement. Checking this will tell analytics not to record a goal unless the visitor first goes through that particular page.
Click the "Save" button.
While very basic, these tips are best practices and will lay the groundwork for an analytics account that is accurate and efficient at collecting data. Remember to clearly define your business goals so that you can use the data analytics generates to make good decisions. You can also find additional Google analytics training at Google's Conversion University.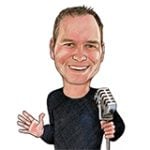 Shawn Manaher is the founder and CEO of The Content Authority. He's one part content manager, one part writing ninja organizer, and two parts leader of top content creators. You don't even want to know what he calls pancakes.