Do you have a rough time trying to find freelance editing jobs in NYC? Whether you're a newbie, veteran editor, or a writing enthusiast armed with relevant skills, we're here to help you know how and where to direct your focus when hunting an editing job.
Many creatives ranging from website owners, writers to producers are leveraging for new content for their platforms like never before. That means an increased demand for editors to spice their work before posting or publishing.
Although finding freelance work is not easy, we can all agree that there are multiple editing opportunities out there. However, to stand out, you'll need to know where you fit and the remote editing jobs you're eligible to do.
Worry no more. Here, we expound on the top 10 platforms to find freelance editing jobs NYC. Without further ado, let's get straight into it.
Top 10 Platforms to Find Freelance Editing Jobs in NYC
Now that you're anticipating to win freelance editing jobs NYC, here are popular companies and websites to get you started, as you build a strong portfolio.
Flexjobs
Flexjobs links remote job searchers to multiple opportunities. Besides offering freelancing opportunities like editing, it has over 50 categories where you can find flexible part-time or full-time jobs. You only need to customize your profile, have a category that suits you, and indicate your availability and experience.
With plenty of up to date postings that vary in specifications, even newbies looking for editorial jobs rest assured of getting a chance. You'll also love the trustworthy on this website. Every job undergoes screening before going live, assuring you of genuine postings and employers.
The pay rate here will depend on your client, skill level and nature of the project at hand.
Upwork
Upwork, previously oDesk, is undoubtedly the world's largest freelance jobs site, and among the best places, you can find all sorts of freelance editing jobs. Here, you have a chance to opt for editing and proofreading from over 5000 skills that come in over 70 categories.
Once you're approved at the site, there is a lot of goodies that await you. From multiple current jobs, you get to filter and apply for what you want based on your desired hourly rate, skill level, number of proposals and much more.
Clients rate you based on what you deliver. It's not easy for beginners due to competition, but with a good portfolio, you stand a chance.
Scribe Media
Book in a Box now Scribe Media, is a self-publishing company that helps in writing, freelance editing, publishing and marketing books. The company hires freelance editors to occupy various part time and full-time work from home editing and co-writing positions.
(Check out Smashwords which is another self-publishing platform.)
Landing for a ghostwriting job in Scribe Media might not be an easy affair if you have to compare with other sites and job boards. If you're ready, head to their site and be part of the Scribe tribe. The company always advertise freelance openings at its site.
You can also subscribe for alerts on freelance editing jobs NYC, and get a chance to pocket $60-$70 per hour. How cool is that?
Domainite
Domainite, whose main focus is on online marketing and web design, is one of the most friendly starting places to new and budding remote editors and proofreaders. The site regularly updates its listing and hires editors without focusing more on previous experience.
If you're that person who's always worried about the application process, yes you, we have some good news for you. Domainite needs you to fill a few details and pass the sample test. Once approved, you're now ready to work on blog posts and articles posted.
Indeed
You've probably heard about Indeed helping people find jobs, through connecting the job seekers to employers, but do you know that the site also has multiple opportunities like editing jobs?
All you have to do is register, set a remote location, upload a resume and begin your search. Have your details filled in correctly and subscribe to updates to position yourself for freelance editing jobs NYC.
From the multiple remote editing jobs ready to accommodate you, you'll have a chance to showcase your prowess. More so, many employers are looking for permanent remote editors to work for their companies; that's a double win for you.
MediaBistro
As the name suggests, MediaBistro is one of those platforms that suit media professionals. However, that doesn't mean any media enthusiast can't enroll; there is a chance for you. Through the site, you get to link with other professionals in media.
The site has many opportunities for media-based freelancers like photo editing jobs. Here, you get to polish your skills as you work on your projects. Whether you're editing content, video, photos or films, the pay rate will vary from one project to another.
Monster
Monster may not be a new name to you. Just like Indeed, it is a job board that allows users to search for general jobs. Remote editorial jobs are not an exception here, and you'll find some opportunities awaiting you.
Registering and positioning yourself strategically at Monster is the best thing you can do. It's because as the editing companies strive to get eligible employees, you'll get to know, find the work and apply as required.
The job board editorial projects are fantastic. Get ready for well-paying steady and long term freelance editing jobs NYC!
Fiverr
Fiverr, just like Upwork, is among the best site for freelance editing jobs. You work with clients anytime they get in touch with you. Here, other than applying for jobs, you indicate the skills you have and various projects (gigs) you can handle.
For editing works, list your gigs based on your interests and specialization. For instance, in one of your gigs, you can include a copy editor, with a manuscript to support your skills. Fiverr is ideal for editors willing to start with micro-level projects and grow exponentially with time.
LinkedIn Jobs
LinkedIn Jobs popularity has grown over the years, making it an ideal place to find work. With many companies joining LinkedIn to post their editing jobs, there is no doubt about plenty of opportunities. That quite satisfying to freelance editor job seekers!
Before you use LinkedIn Jobs to find work, edit your profile with relevant and correct details and skills related to editing and proofreading. That way, you get to look like a professional. Since the employer's first stop is at your profile, having everything right increases your chances.
Freelancer.com
From the name, you've probably guessed correctly on what this site entails. It's a platform that links professional remote workers with companies in need of their services. The jobs here are in multiples due to various categories and freelance editor jobs, are not an exception.
Once your profile is live, you can begin browsing the site, identifying editing jobs and applying for freelance editing jobs NYC. How you stand out in your bid determines the jobs you win. You have no idea what awaits you in Freelancer.com, position yourself and win those bids like a pro!
You now have an idea of where to find freelance editing jobs in NYC. Let's focus on understanding freelance editing and the types of jobs you can consider. Read on!
What is Freelance Editing?
Freelance editing comprises of editing and proofreading content from various clients. Whether you're working with a magazine, publisher or any other client, as a freelance editor, you'll have to derive an approach that will help you review the content to client satisfaction.
Most often, remote editing will involve looking at the spelling, grammar, fitting images and many more content issues to ensure the content becomes attractive, valuable and conveys the message.
Sounds incredibly fulfilling, but are you ready for it?  Ok, let's discuss several types of editors to help you know what you can do.
What are These Jobs Like? Types of Freelance Editing Jobs
You're probably asking: what does a freelance editor do? What are these jobs? Let's get into it straight away!
Content Editing Jobs
Content editing is quite comprehensive. The content and copy editors involved in the editorial jobs deal with content evaluation, analysis, formatting, styling, and design, to name a few. Magazine editors and book editors looking for freelance editor jobs fall in this category.
Video Editor Jobs
Video editor jobs NYC involves high-end technology to edit videos for commercials or TV shows. More so, influences, marketing ventures and producers will need the services of a video editor, sound editor and film editor often.
Photo Editor Jobs
Freelance editing also involves photo editing jobs. Clients are always in search of top talents to give a clean edit to their photos. The jobs require attention to detail and versatility.
Now, Go-ahead and Find Freelance Editing Jobs in NYC
Now that you have your computer and internet, skills perfected, and you've updated your resume, go ahead and subscribe or register in the various newsletters, websites and job boards you find appropriate.
Freelance editing jobs NYC are fulfilling when you take your time to learn and work with the right client at your preferred platform. Whether you're on contract or long term basis, you're happy to work from home or as a digital nomad and make money.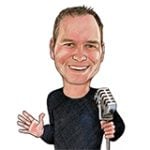 Shawn Manaher is the founder and CEO of The Content Authority. He's one part content manager, one part writing ninja organizer, and two parts leader of top content creators. You don't even want to know what he calls pancakes.