Digital marketing is a huge buzz term at the moment as more businesses are turning their attention to the online world. The basic principles of digital marketing are in line with more traditional marketing; the most important aspects of marketing remain true: have a clear message, know your target audience, identify your competition and create measurable targets. However, there's more to digital marketing than simply moving an offline strategy online and sometimes it's important to have the two work hand in hand.
The online field gives you many more ways to interact with consumers than ever before. Previously, interactivity was limited to hoping someone would cut out a coupon. Now, as well as coupons to print out, advertising campaigns can be run through Facebook or Twitter, as games and competitions or as memes that get carried and shaped by those who see them. Do it well and potential customers will happily interact with your brand and tell their friends about what you're doing. This is the difference between push and pull marketing, no longer do you simply push advertising at people, but you need them to pull it towards themselves. This sort of marketing gives immediate feedback so if something you're doing isn't working, it's easy to change. With Twitter and Facebook, it's possible for consumers to contact you whenever they want, and if you're using social media well they'll expect an answer to their query. Be warned, though, if you set up a campaign or an account to boost your online profile and you do something wrong, then it will be picked up on and blogged about. Furniture chain Habitat is still used as an example of how not to use Twitter.
One of the important things to remember about digital marketing is that, unlike offline marketing where a campaign may be destined to the landfill at the end of its run, anything put online can stay there indefinitely. Even if you think you have control of something at the start of a campaign, it's simple for someone to lift your work and host it somewhere else, meaning you no longer have complete control. This normally isn't a problem – in fact, it's normally desirable – but if you release something that you later decide to pull, this may not be entirely possible. Be sure when you start a campaign that you are fully committed to the message and that all approval has been granted.
Something else to consider is who and how you target. It's unlikely that all your potential customers can be reached in the same way so splitting up your message and spreading it through Facebook, e-mail and a news page can help reach three times as many people.
No matter how you market yourself online, be sure to make things measurable. As with any marketing strategy, you need to be able to work out if your campaign is actually bringing extra traffic or sales to your company. Analytics packages are vital for this sort of work or if your campaign is Twitter-specific you can use URL shorteners that track clicks and conversions.
Digital marketing is a useful tool but not necessarily a replacement for offline work. Some agencies and companies are treating it as such, and in some instances this may be worthwhile, but it can also be used to complement other work and add depth to a campaign. The more ways you can find to spread a message, a higher number of mediums and through different messages means you're more likely to make that message stick and make people think of your brand when they need to.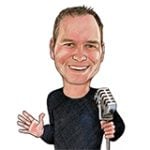 Shawn Manaher is the founder and CEO of The Content Authority. He's one part content manager, one part writing ninja organizer, and two parts leader of top content creators. You don't even want to know what he calls pancakes.