The Best Brand Methods for Powerful Positioning
When you combine your innovative ideas with some of the best brand methods, you have a recipe for success. Adding your signature flair to your branding techniques is often the difference between being mediocre and being extraordinary. If you're not already using these techniques as part of your branding strategy, you should consider how instrumental they can be in expanding your personal or corporate brand and how you can use them to your advantage.
Develop an Identity through Design
Creating an identity through design plays a significant role in branding, as it is a visible manifestation of your personal or corporate personality. Every design element allows you to define your business by conveying the message you want your customers to receive. Do you want to let customers know your company is conservative through a strong, neutral image, or do you want a fun, bold image that says your company is outgoing?
Certain factors influence the overall aesthetic appeal, including color, style, and design. Particular colors, for instance, will evoke certain emotions within your target audience. What your brand design says about you can help generate trust and loyalty with your customers.
It's best to consult a professional graphic designer to help you through this process. A qualified expert is better able to interpret the image and message you want to convey and will provide you with invaluable advice. Be sure to investigate your options thoroughly, so that you create the right identity through a design that makes an impact. People should immediately identify your brand whether they look at the style and layout of your website, logo, sales page, or blog. In a nutshell, your personal or corporate brand should shine through in every design element both online and offline.
Connect through Social Media
Type your brand's name into any search engine and instantly gain insight into your online profile. If results don't show that you're using major social networking sites, such as Facebook, Twitter, and LinkedIn, to make the most of your connections, then you're missing a huge opportunity to solidify your brand and get your message heard. Social networking sites are powerful tools that help you make connections quickly, establish long-term relationships, and generate a buzz about your company. You not only have the ability to promote your business in a cost-effective way, but you can gain a loyal following.
Make certain your message is consistent and authentic to the brand you create. Stay inline with your vision and mission statement and always represent your brand in a positive way. Be cautious about the people you associate with and make certain you manage your reputation continuously.
In addition, there are plenty of forums that provide ample opportunities for you to interact with potential clients. You can use these forums to find out what people say about you, which allows you to deal with problems immediately and control any negative press. A strategic campaign that fuels a positive word of mouth campaign can give your company the boost it needs. Reach out to these cyber communities and find out what their needs are, so you can shape your brand to fit in with your target audience.
Make the Most of Multimedia
Establishing a solid brand means using every opportunity to your benefit. Thanks to the ever-expanding Internet, new ways to communicate your message are created every day. As a result, you have numerous opportunities to put your brand in a powerful position, whether it's through text, video, animation, audio, images, podcasts, or other multimedia. If you're unsure where to start you can look at social video and photo sharing sites, such as YouTube and Flickr, for ideas.
The best brand methods involve techniques that make an impact and convince potential clients that your product or service is best. Using promotional methods across several platforms, including social and digital technology, is essential if you want to build a successful and powerful brand.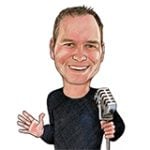 Shawn Manaher is the founder and CEO of The Content Authority. He's one part content manager, one part writing ninja organizer, and two parts leader of top content creators. You don't even want to know what he calls pancakes.