Learning How to Avoid Scams While Working at Home
With the rapid progression of the internet, many people are diving in to fast moving work at home market. Some simply want to take advantage of the opportunity to create a passive income, while others are forced into it as an alternative to a job loss and a poor economy. No matter what the reason, enough emphasis cannot be placed on how to spot internet scams and how to avoid scams. There are many things one can do to protect themselves from this internet juggernaut, and the tips are quite simple and easy to look for.
First, one must keep in mind that the current ratio of scams to legitimate work at home opportunities stands at 63 to 1. This means for every 64 online jobs or businesses, 63 are pure scams. These are the internet marketing parasites that prey on people who are vulnerable because they are desperate to create an internet income. They are able to present what is known as an affiliate marketing program, present testimonials from so-called consumers, and right at the end of this huge wall of text and videos expect you to dish out a very large sum of money. The only problem is, they at no point outlined in full detail how you are going to make these internet riches. It is well known within the legitimate marketing circles that the only people getting rich are the ones promoting the program. It is big business for those who sell the product, and unfortunately it comes from an unsuspecting consumer paying the price tag. This is not to say all programs such as these are pure scams, some may be very legitimate, but they are few and far between. That is why it is important to avoid them altogether.
Never, ever pay someone who promises to qualify you for a paid survey. This is an absolute no-no in any type of work at home endeavor. The premise here is you pay $75 to an organization who will place all of your personal details into a survey database, and at that point you will continuously receive paid surveys via e-mail. Rarely, if ever will you receive a paid survey. Even if a survey does come to you, it will usually only qualify you for some sort of contest where you might receive a prize. Keep in mind even these little gems are seldom, if ever seen. Another important tip is to watch out for any e-mail where the subject line states work from home or paid survey. These little attention grabbers are designed for that exact reason, to grab your attention. Unfortunately, the only thing that is going to be grabbed is your money. There are, again, legitimate paid survey sites, but they can be terribly difficult to find. That is why, in an effort to narrow it down, completely disregard any promotion that asks for your money.
The tips may appear quite discouraging for those looking for true work from home opportunities. This however, if followed will enable one to find a real job with real income from the internet. Before anyone ventures out in their search for internet riches, it is so vitally important to do a vast amount of research before any program is presented to you. Always be wary of those who are asking for money up front. If you receive a program offer where in the video the guy is pulling up in a Porsche, or sailing a luxurious yacht and that is all they talk about, run. There is a reason why they are sailing and yachting, you paid them to do it. And they do in fact say "Thank you for your money".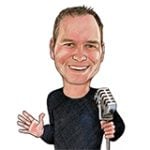 Shawn Manaher is the founder and CEO of The Content Authority. He's one part content manager, one part writing ninja organizer, and two parts leader of top content creators. You don't even want to know what he calls pancakes.